Second Brexit? Nigel Farage says UK should revote, stop 'whining'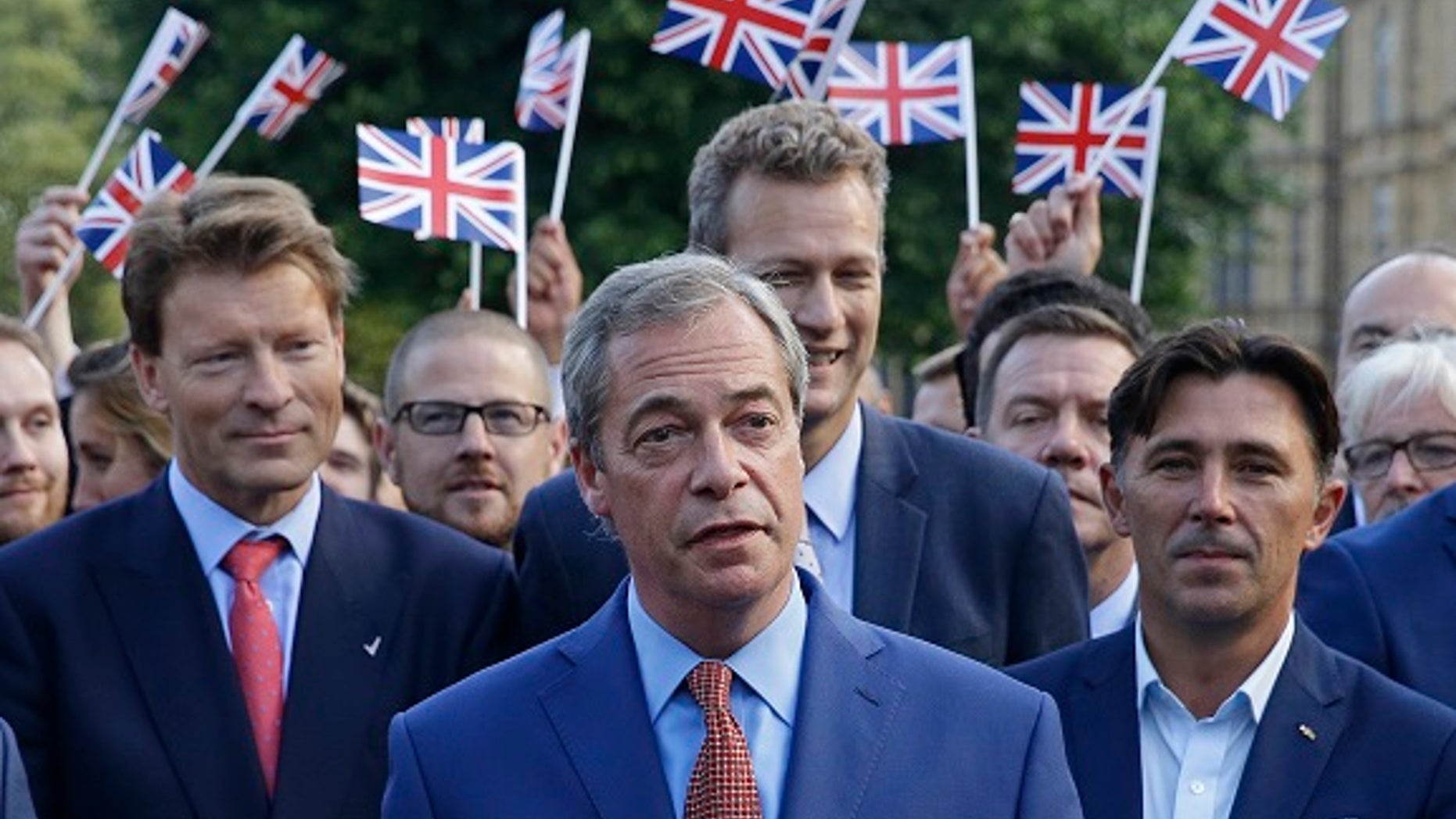 British politician Nigel Farage suggested the United Kingdom should hold a second referendum on Britain's European Union membership to stop anti-Brexit politicians from "whining."
Farage, who was in favor of the UK leaving the EU, tweeted Thursday: "Maybe, just maybe, we should have a second referendum EU membership. It would kill off the issue for a generation once and for all."
The former UK Independence Party (UKIP) leader appeared on "The Wright Stuff" television show earlier Thursday and suggested the second referendum.
"What is for certain is that the [Nick] Cleggs, the [Tony] Blairs, the [Lord] Adonises will never ever, ever, give up," Farage said. "They will go on whining and whining and moaning all the way through this process."
STUDY SHOWS HALF A MILLION UK JOBS AT RISK IN NO-DEAL BREXIT
"So maybe, just maybe, I'm reaching the point of thinking that we should have a second referendum…on EU membership," he added.
"The percentage that would vote to leave next time would be very much bigger than it was last time around," he said.
Britain voted 52-48 percent in June 2016 to leave the EU.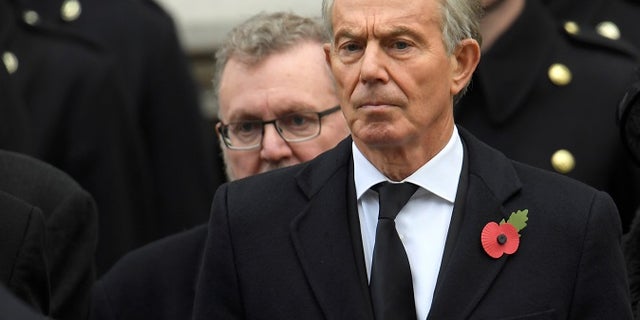 Farage suggested the second vote may send former Prime Minister Tony Blair, who was in favor of staying in the EU, into "total obscurity."
"We may just finish the whole thing off and (Tony) Blair can disappear off into total obscurity," Farage said.
Lord Malloch Brown, the chair of Best for Britain, a political campaign in favor of staying in the EU, said in response to Farage's suggestion: "Bring it on."
Chuka Umunna, a British politician in the Labour Party, who opposed Brexit, told Sky News, "For perhaps the first time in his life, Nigel Farage is making a valid point."
BRITAIN PRESSES GERMANY FOR EU FINANCIAL SERVICES DEAL
However, Peter Whittle, Farage's former UKIP colleague, did not agree with the second vote.
Whittle tweeted: "No, no, no! By doing this we would be giving the anti-democratic remoaners such as Blair, Clegg Adonis a moral victory. Rest assured they would never give up, even after 3, 4, 5 referenda. The Referendum was a once in a lifetime vote for Brexit. We must not weaken!"
Opinion polls suggested Britons remain roughly evenly divided on the subject.
The Associated Press contributed to this report.