Scientists Who Helped Iran With Nuke Plant Died in Russian Plane Crash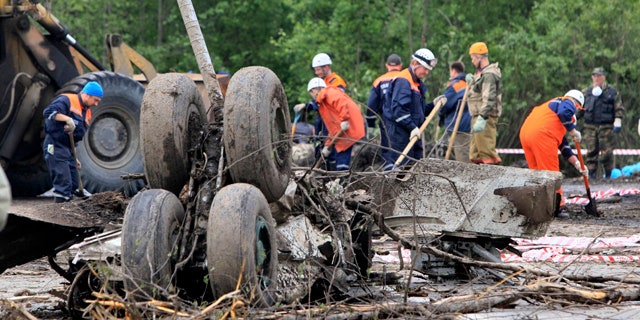 Five scientists killed in Monday's Russian plane crash assisted in the development of Iran's nuclear plant, Russian security sources told the Daily Mail.
Scientists Andrei Tropinov, Sergei Rizhov, Gennadi Benyok, Nicolai Tronov and Valery Lyalin worked at the Bushehr nuclear power plant and helped to complete construction of it.
The five scientists were employed at the Hydropress factory, a member of Russia's state nuclear corporation, according to Haaretz.com.
Russian officials say there was no foul play in the plane crash that killed 45 people despite other similar accidents and plane crashes involving Iranian nuclear scientists.
"Although Iranian nuclear scientists have in the past been involved in unexplained accidents and plane crashes, there is no official suspicion of foul play," a Russian source told the Associated Press.
Russian investigators say that human error and technical malfunction caused the deadly crash.
Eight passengers survived the crash.