Saved by fate, classmate of 43 missing Mexican students seeks asylum in U.S.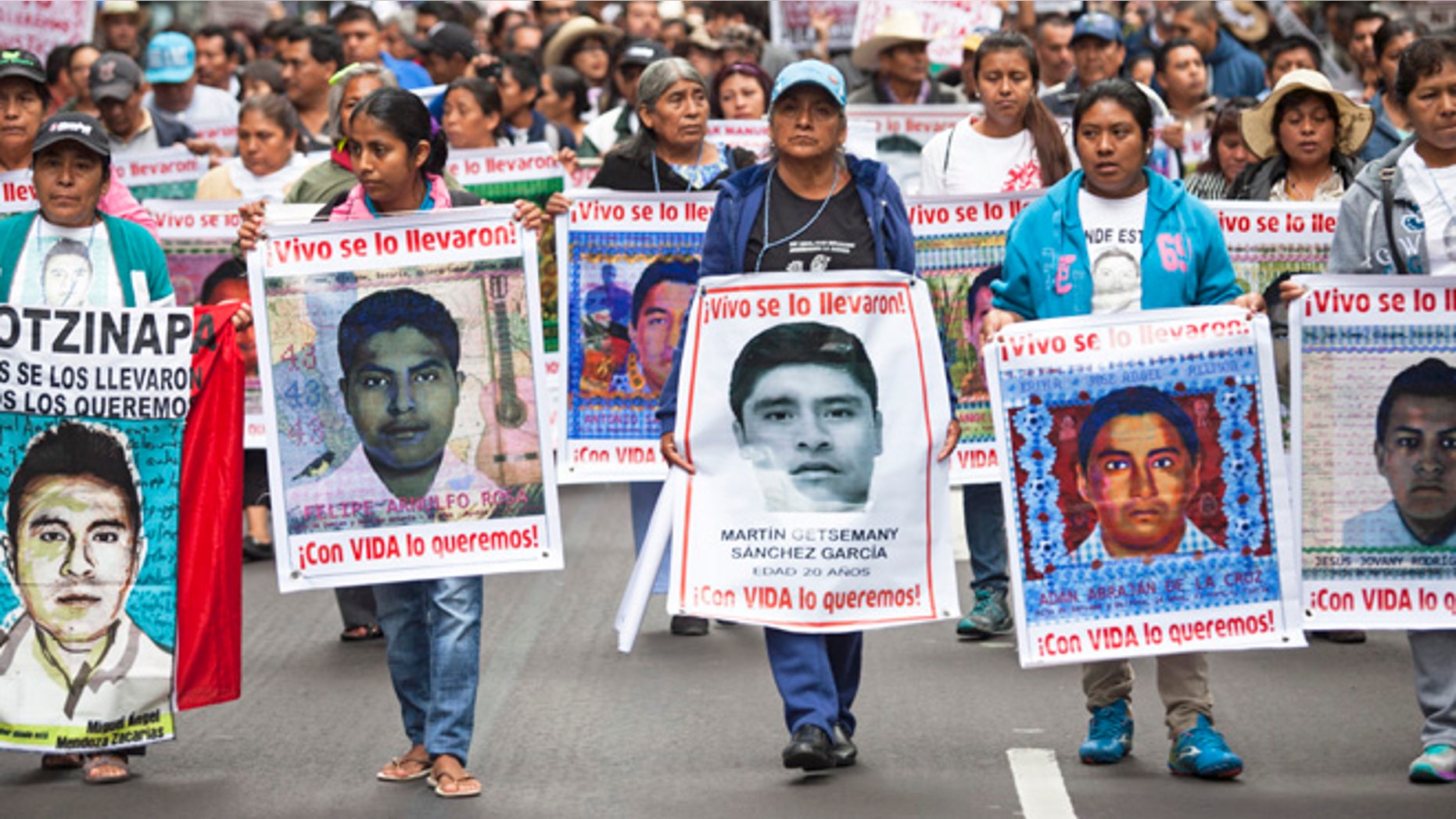 Carmelo Ramirez Morales could very well have been the 44th missing student from the Iguala, Mexico kidnapping a year and a half ago, had fate not intervened.
It was on September 26, 2014 when Morales last saw his cousin and 42 other classmates from Ayotzinapa Rural Teachers' College heading off to a protest in Mexico City, 79 miles east, by bus.
He stayed back to spend time with his girlfriend, who was visiting town, and that's how he saved his life.
Now 20 years old, Morales is the first person to have applied for political asylum in the U.S. following the controversial and politically charged event — which remains unsolved to this day.
Morales has resettled in St. Cloud, Minnesota six months ago, and his case is being closely watched by those questioning the Mexican government's handling of the investigation.
"He [Morales] fled his home because he was receiving death threats," Jeff Larson, Morales' attorney, told Fox News Latino.
Larson said that on the day after the students' disappearance, Morales and three other students approached the Iguala attorney general to report that on the night of the event, during an impromptu press conference where the students had last been seen, they were shot at by police.
"As he was giving his statement, police officers asked the young men to go to the police station and identify the officers who shot at them," he told FNL.
"Morales says that he and his friends identified 19 police officers. When they asked to be returned to the attorney's office, those same officers the young men had identified, escorted them back to the attorney's office," Larson added, pointing to a deliberate tactic of intimidation.
Larson said they want to give the story more press and push human rights organizations to investigate what really happened that night.
According to published reports, the 43 students commandeered several school buses to travel to Mexico City to commemorate the anniversary of the 1968 Tlatelolco Massacre. On the way there, local police stopped the students, and took them into custody. What happened next is unclear.
One official investigation concludes that the students were handed over to the local Guerreros Unidos (United Warriors) cartel and presumably murdered. Mexican authorities allege Iguala's mayor Jose Luis Abarca and his wife were behind the abduction and murders – both fled following the event, but were later arrested.
Iguala's Police Chief Felipe Flores Velasquez, also a potential suspect, is on the run. Other reports point to federal forces and some to the Mexican Army's involvement.
Larson is asking the U.S. government to expedite Morales' application, so that he can travel and continue to bring awareness to the case.
As for Morales, he says he wants to become a lawyer and someday start a nonprofit in support of victims of violence.
"That night is always present for me," Morales told the Minnesota Star Tribune. "I still have hope that we will find them."