Saudi Arabian diplomat accused of raping 2 Nepali women leaves India under diplomatic immunity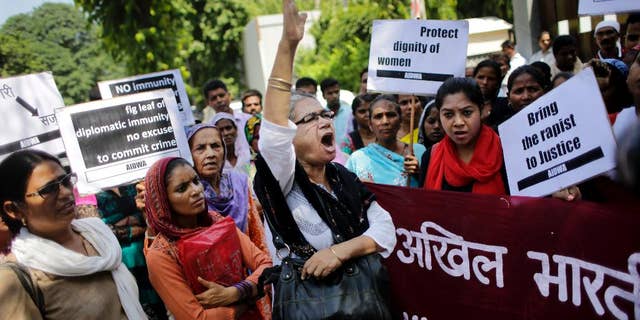 NEW DELHI – Indian officials say a Saudi Arabian diplomat accused of repeatedly raping and abusing two women has left India under the cover of diplomatic immunity.
India's External Affairs Ministry spokesman says in a statement late Wednesday that Majed Hassan Ashoor had left the country.
Two women from Nepal working as maids in the diplomat's apartment accused him of illegally confining and raping them during the past few months.
Police picked up the women last week after receiving a complaint from a non-governmental organization. They have since returned to Nepal.
Although a case was registered against the diplomat, police could not act against him because of diplomatic immunity.
The Saudi Embassy has denied the allegations against him.