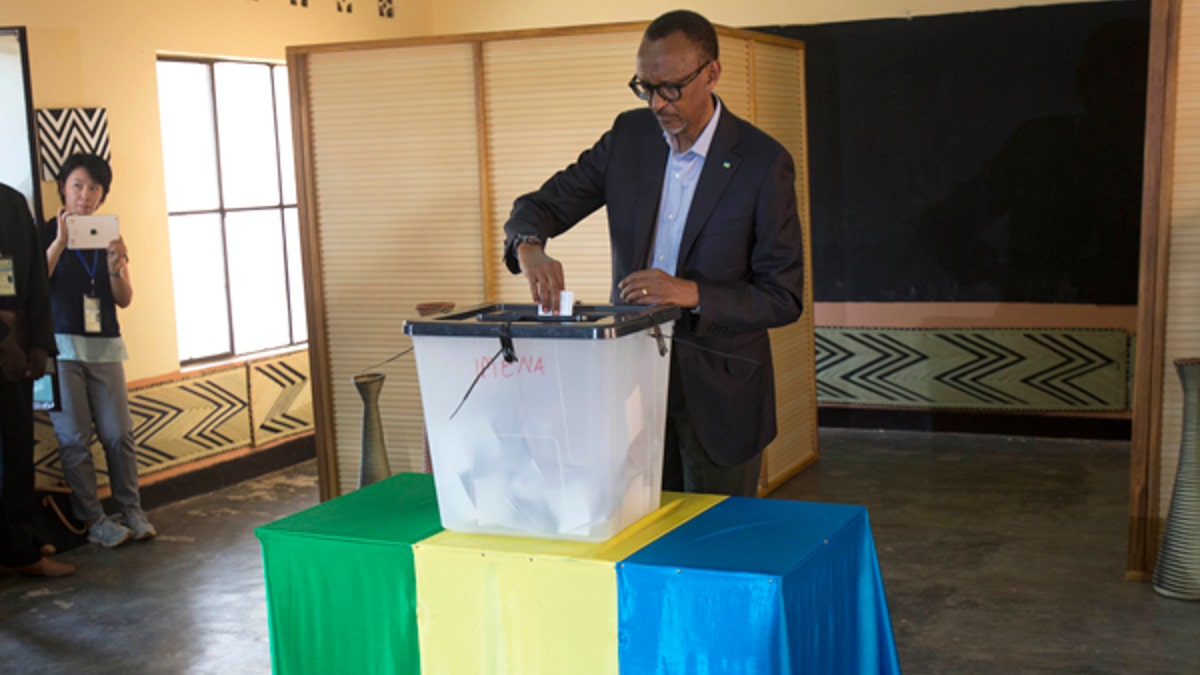 Rwandan President Paul Kagame is being inaugurated Friday after winning re-election with nearly 99 percent of the vote.
Many African leaders are expected to attend the ceremony in Kigali, the capital.
The longtime president had described the Aug. 4 election as "a formality" while campaigning.
The East African nation has virtually no political opposition, and critics accuse Kagame of being intolerant of dissent. He denies it.
Kagame has been de facto leader or president since the end of the 1994 genocide. Because of a change to the constitution in 2015, he can legally stay in power until 2034.
A Human Rights Watch statement says Rwanda's election "took place in a context of very limited free speech or open political space."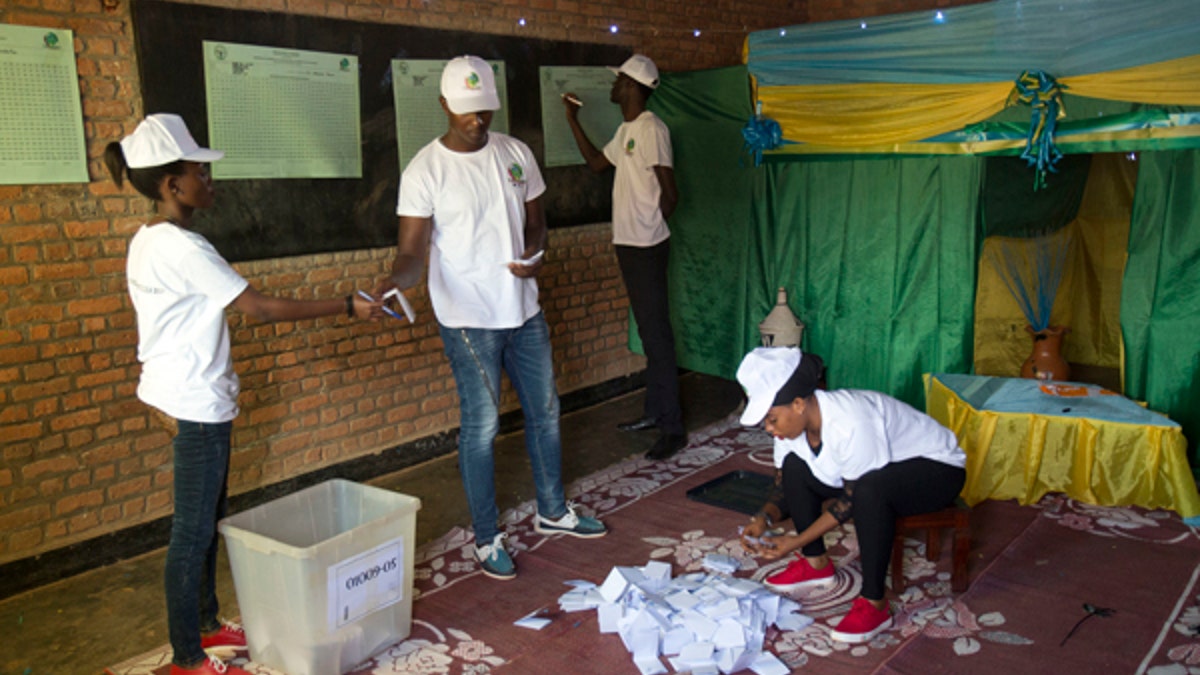 Amnesty International had described a "climate of fear" ahead of the vote.
The Rwandan election is just the latest example of a history of apparently rigged elections in Africa. Countries throughout the continent have had rulers and presidents that seemingly stay in power for an eternity.
The most well-known example is President Robert Mugabe of Zimbabwe, who has been in power for over 30 years and is regarded as one of the world's most controversial leaders. Originally praised as revolutionary hero who helped free his country from British colonialism, he has been accused of being a dictator responsible for economic mismanagement and widespread political corruption.
Mugabe's regime has perpetrated anti-white racial discrimination, human right abuses, suppression of political critics and crimes against humanity. He has also been accused of election rigging as recently as 2013, when his party won a landslide victory with 61 percent of the vote.
As recently as last week, elections were also questioned in Kenya, where opposition leader Raila Odinga refused to accept the results of the presidential campaign.
Odinga claimed the election was rigged in favor of incumbent President Uhuru Kenyatta and did not trust the paper forms, saying they could have been "manipulated already."
On Wednesday, he vowed to take his challenge of the election to Kenya's Supreme Court.
"This is just the beginning," he said at a news conference. "We will not accept and move on."
"No one should believe — and especially not those behind this election fraud — that Kenyans are sheep who will willingly go along with the democracy's slaughter. This country is now divided between those prepared to live under autocracy and the forces of freedom and democracy."
The Associated Press contributed to this story.