Rwandan invasion of DR Congo feared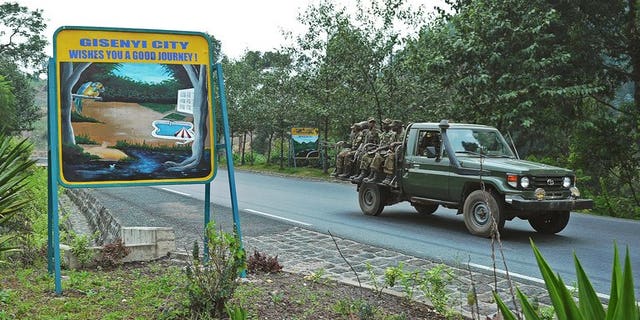 WINDHOEK (AFP) – Southern African nations on Saturday expressed concern at the growing number of Rwandan troops on the border of the Democratic Republic of Congo and said it hoped an invasion was not imminent.
A statement from the Southern African Development Community (SADC) regional body said it was concerned "at the deployment of Rwandan troops along the common border" and "expressed the hope that Rwanda is not contemplating to invade".
Issued from a summit in Namibia attended by Congolese President Joseph Kabila, the statement called on the country's neighbours to "contribute to peace, security and stability of the DRC."
Congolese troops backed by a special United Nations force launched a fresh assault against M23 rebels late last month in DR Congo's north east.
The SADC also praised DR Congo's government troops and the UN brigade for "continuing to exert military pressure on M23 and other negative forces in eastern DRC".
Tanzania, Malawi and South Africa have all provided troops to the intervention brigade, a 3,000-strong contingent with an unprecedented offensive mandate to fight entrenched armed movements, marking a strategic change of tack from traditionally peaceful UN missions.
All three countries were represented at the summit.
The UN accuses Rwanda of backing the M23, a charge the country has adamantly denied.
The rebels in turn have accused the Congolese army of joining forces against them with the Hutu FDLR, or Democratic Forces for the Liberation of Rwanda, which is also active in eastern DR Congo where its members fled in the wake of the 1994 genocide in Rwanda.
Talks between the rebels and Kinshasa restarted Tuesday after stalling in May, following an ultimatum from regional leaders after a recent upsurge in fighting.
The M23 was founded by former Tutsi rebels who were incorporated into the Congolese army under a 2009 peace deal.
Complaining the deal was never fully implemented, they mutinied in April 2012, turning their guns on their former comrades and launching the latest rebellion to ravage DR Congo's mineral-rich and conflict-prone east.