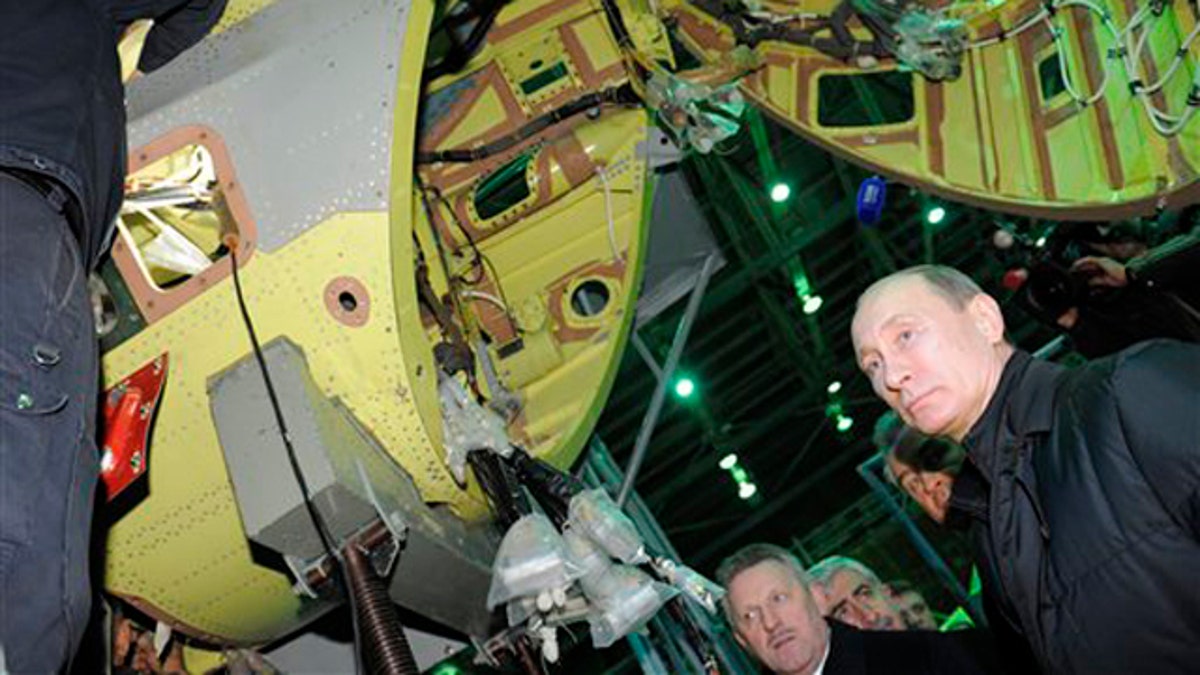 MOSCOW – With less than two weeks until elections, Russian Prime Minister and presidential candidate Vladimir Putin pledged to spend 23 trillion rubles ($770 billion) on strengthening the country's army over the next 10 years, the Kremlin's biggest military spending spree since the Cold War.
Putin vowed to deliver an "effective and asymmetrical response" to the North Atlantic Treaty Organization's plan to cast a missile-defense shield over Europe while thoroughly overhauling the army's ability to confront modern threats. If approved, the program would tack on more than $120 billion to a $650 billion defense-spending increase pushed through last year, even though a top official warned it may push Russia's budget past its breaking point.
"It's obvious we won't be able to develop our international position, our economy or democratic institutions if we cannot defend Russia," Putin wrote in an article for the government-owned Rossiiskaya Gazeta newspaper. "We must not tempt anyone with our weakness."
The manifesto is the sixth in a series of pre-election articles Putin has published in recent weeks. Putin -- a former KGB spy who has tried to project himself as a strong leader and bulwark of Russian stability -- is expected to win presidential elections scheduled for March 4, despite months of large antigovernment protests.