Russian journalist mysteriously dies in 'balcony fall' after masked men reportedly visit apartment building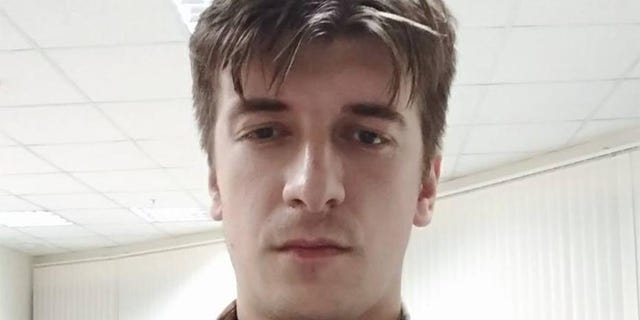 A Russian investigative journalist, who drew national fame for his stories on Russian mercenaries being killed in Syria, mysteriously fell from his balcony and died a day after camouflaged "security forces" reportedly surrounded his building.
Maxim Borodin, a 32-year-old reporter for Novy Den, was pronounced dead Thursday after plunging from the building in Yekaterinburg, nearly 900 miles east of Moscow. Police are not looking into the death and are ruling it a suicide or accident. But in a country where vicious attacks against prominent journalists frequently go unsolved, some critics are calling for a full investigation.
"Death of journalist Maxim Borodin in #Russia is of serious concern," tweeted Harlem Désir, the representative on Freedom of the Media for the Organization for Security and Co-operation in Europe. "I call on the authorities for a swift and thorough investigation."
Borodin had recently written about the deaths of Russian mercenaries in Syria, who sources told the Guardian were employed by the Wagner Group, which the newspaper describes as "a shadowy Kremlin-linked private military contractor." It also said he reported on corrupt local officials and prisons in the Sverdlovsk region.
"His work was very dangerous," Vyacheslav Bashkov, a Russian civil rights activist, told the newspaper. "He was one of the best."
Bashkov reportedly wrote on Facebook in the days after the incident that Borodin contacted him at 5 a.m. Wednesday and said his apartment building was surrounded by camouflaged "security forces" wearing face masks.
The journalist had claimed he thought his apartment was about to be raided and asked Bashkov for help in finding a lawyer, according to Radio Free Europe.
But around an hour later, Borodin called Bashkov back and said he was wrong and that the mystery men were taking part in some kind of drill.
Borodin was never heard from again and found badly injured outside the apartment the next morning.
He died after being taken to a hospital, the BBC reported.
"I didn't call him after that," Bashkov was quoted as writing in the post, "although I was waiting for him to write something on Facebook. But he didn't write anything and on the 13th the media reported that Maxim had been found under his balcony and he was in the emergency room."
Polina Rumyantseva, the editor-in-chief of Novy Den, gave conflicting messages on whether she believed the death is suspicious.
She was quoted by The Guardian as saying that reporters from the newspaper visited the apartment and didn't see signs of a struggle, adding investigators believe he fell during a smoke break mishap.
"If there's even a hint of something criminal, we will make it public," Rumyantseva had told Radio Svoboda, according to The Guardian.
However, Radio Free Europe said Rumyantseva does not believe Borodin killed himself.