Russian investigators detain suspect in fatal stabbing that sparked ethnic riots in Moscow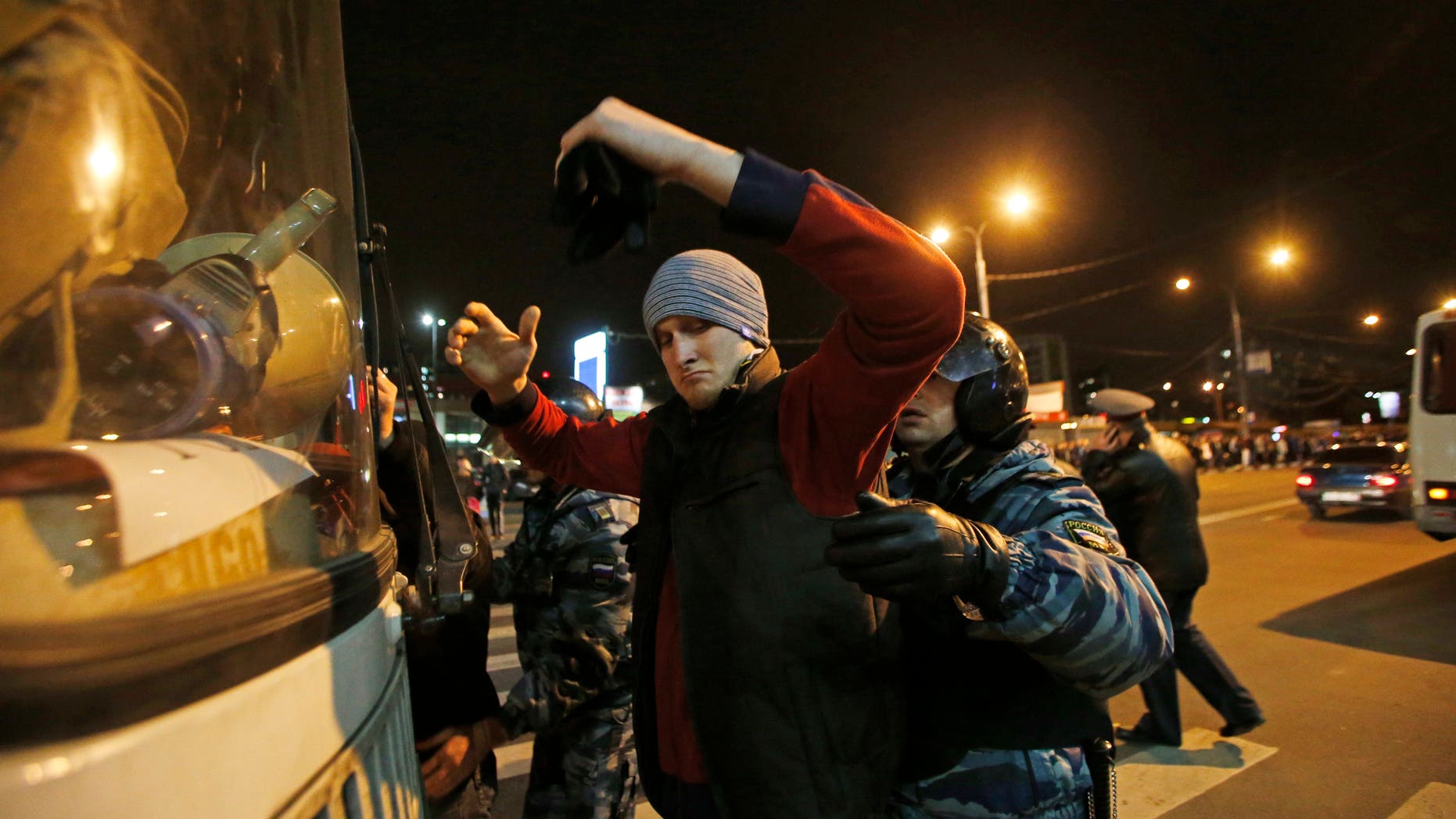 MOSCOW – Russian investigators say they have detained a suspect in the stabbing death of an ethnic Russian man that set off riots in Moscow in the past week.
Russia's Investigative Committee said in a statement Tuesday that a 30-year-old suspect named Orkhan Zeynalov, a native of the Caucasus nation of Azerbaijan, had been detained in a town outside Moscow.
Investigators did not say what evidence pointed to his involvement in Saturday's slaying.
In addition, 50 people were detained by police Tuesday as they gathered to protest near the scene of Sunday's riots.
Tensions have long simmered between ethnic Russians and natives of the predominantly Muslim Caucasus region, who often work in Russia's cities. Violent confrontations between the two groups have become more common in recent years.