Russian AK-47 designer Mikhail Kalashnikov dead at 94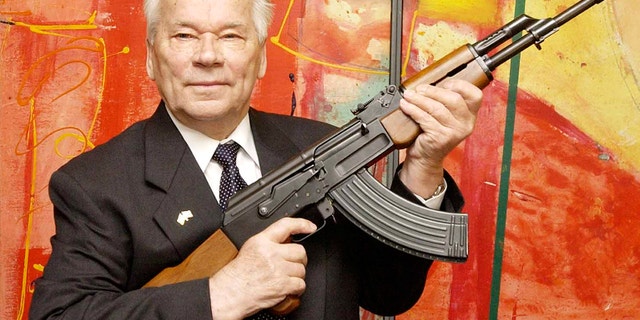 MOSCOW – Mikhail Kalashnikov, whose work as a weapons designer for the Soviet Union is immortalized in the name of the world's most popular firearm, has died at the age of 94.
The AK-47 — "Avtomat Kalashnikov" and the year it went into production — is favored by guerrillas, terrorists and the soldiers of many armies. An estimated 100 million guns are spread worldwide.
He died Monday in a hospital in Izhevsk, the capital of the Udmurtia republic where he lived, said Viktor Chulkov, a spokesman for the republic's president.
Kalashnikov often said he felt personally untroubled by his contribution to bloodshed.
"I sleep well. It's the politicians who are to blame for failing to come to an agreement and resorting to violence," he said in 2007.