Rocket hits Istanbul police station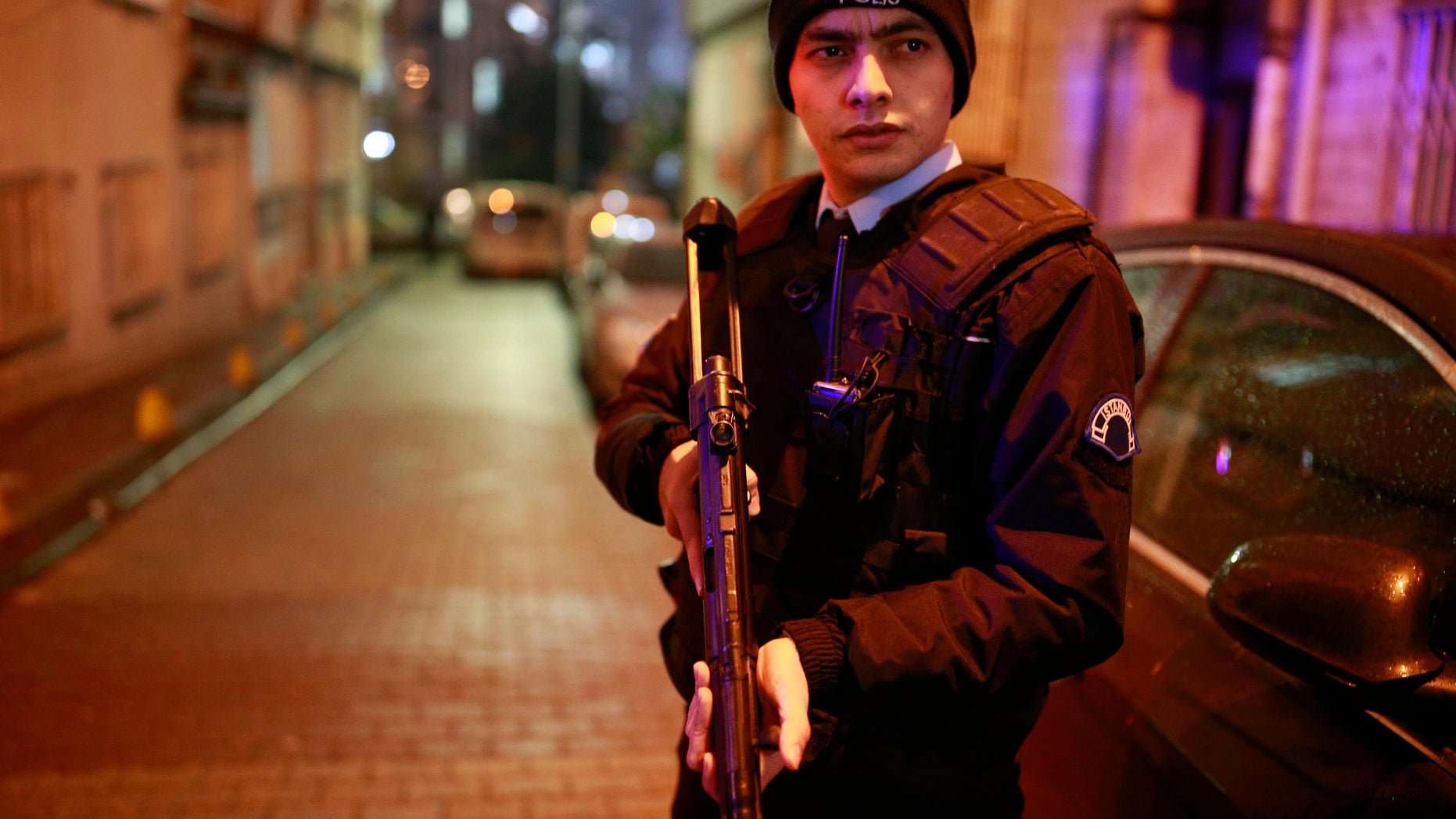 A light anti-armor weapon was fired Friday in Istanbul and hit the outer garden wall of the city's main police station, the city's governor said.
MORE THAN 100 AL QAEDA FIGHTERS KILLED IN 'MAJOR' AIR STRIKE IN SYRIA, PENTAGON OFFICIAL SAYS
No one was hurt in the attack that apparently targeted the Vatan police station.
Istanbul Gov. Vahip Sahin said a "large scale" police operation was launch to identify and catch the assailant or assailants.
Turkey has suffered a series of deadly attacks carried out either by the Islamic State group or Kurdish militants.