Report: Biggest winner of border wall getting built would be Mexican cement giant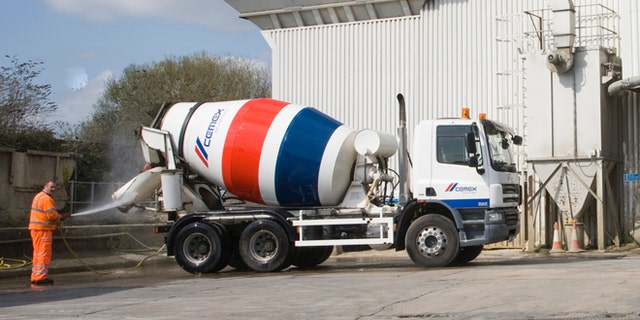 NEWYou can now listen to Fox News articles!
If the presumptive Republican presidential nominee, Donald J. Trump, were to win the White House in November and push ahead with his campaign promise to build a wall along the U.S.-Mexico border, the biggest gainer in terms of profits may well be a Mexican cement manufacturer.
The New York-based investment research firm Sanford C. Bernstein & Co. compiled a report analyzing which firms would be best positioned to benefit from such a large-scale construction project, Bloomberg reported.
"It is not economically feasible to transport heavy building materials over large distances," the report reads. Because of that, "it is the companies with production facilities closest to the border that stand to gain the most as suppliers to the Trump Wall project."
And that points to the largest cement manufacturer in the Americas, CEMEX, which is based in Monterey, Mexico, and has dozens of facilities within 200 miles of the border in both countries.
"As ludicrous as the Trump Wall project sounds (to us at least), it represents a huge opportunity for those companies involved in its construction," said Bernstein analyst Phil Roseberg, who wrote the report.
"Despite arguments concerning which government will pay for construction, the large quantities of materials required may necessitate procurement from both sides of the border."
Other cement companies with facilities in the region that would likely benefit include another Mexican firm, Grupo Cementos de Chihuahua – which CEMEX owns a portion of – and the U.S. companies Martin Marietta Materials, Vulcan Materials and CalPortland, which is part of the Japanese firm, Taiheiyo Cement.
In their analysis, Roseberg and his team assumed the wall would extend 1,000 miles, be 10 inches thick and 40 feet tall, extending another 7 feet below ground and requiring around 7 million cubic meters of concrete.
Materials wouldn't be the only associated cost, of course. Apart from labor and equipment, the report suggests that the wall would necessitate roads to be constructed in mountain and desert terrain.
The final cost? Some $15 billion, the report claims.