Religious leaders ban 30 women from running for Iran's presidency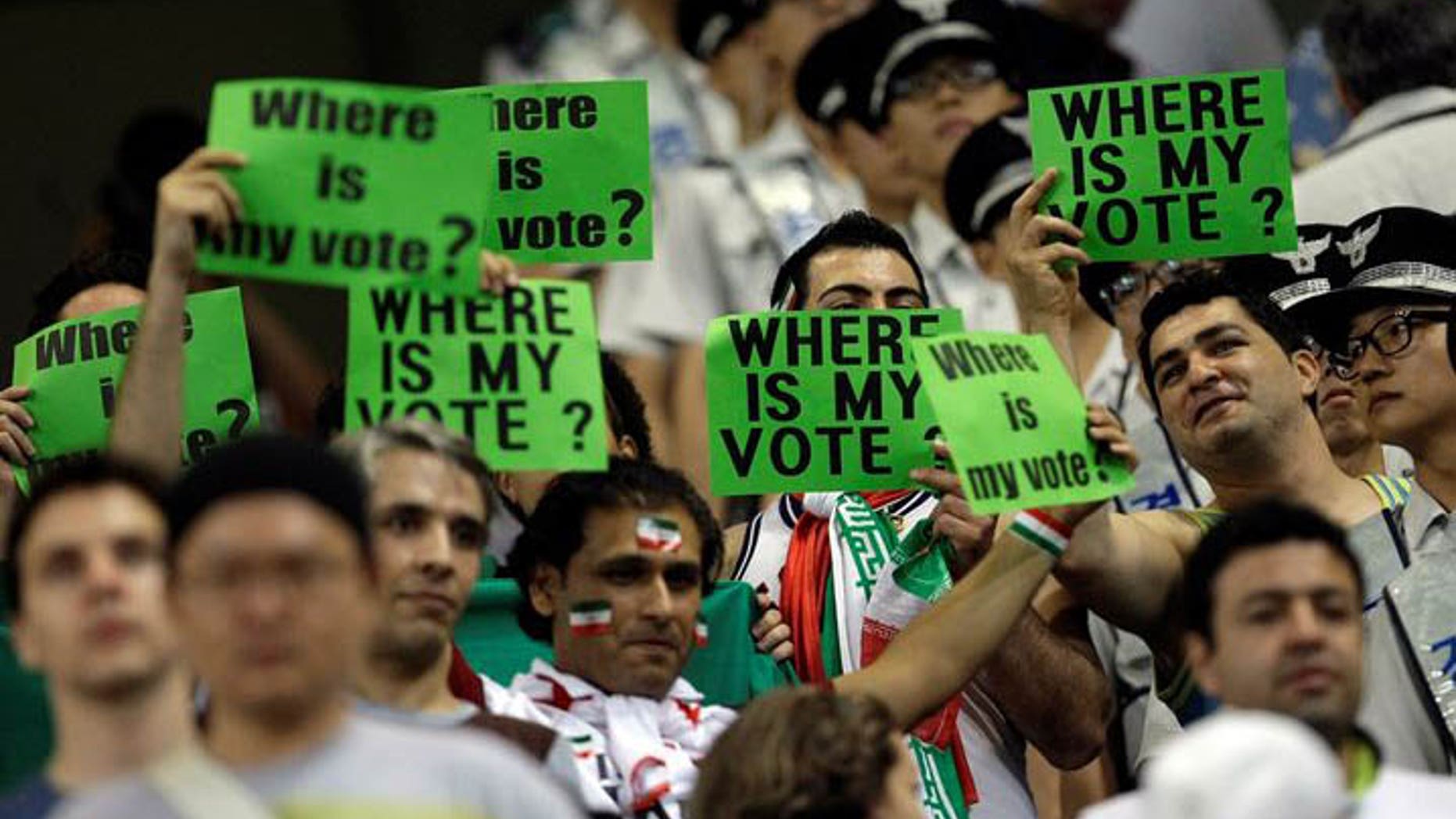 Some 30 women are among the nearly 700 Iranians who registered to run in the election to succeed President Mahmoud Ahmadinejad, but the Islamic republic's ruling clerics wiped out their candidacies with one broad stroke.
Ayatollah Mohammad Yazdi, a member of the regime's Guardian Council told the semiofficial Mehr news agency the participation of women in an election would go against the country's constitution. He went on to say that not only does the law bar a female from the presidency, it prohibits a woman from appearing on the ballot.
[pullquote]
The 30 women who registered for the June 14 election are among some 686 individuals who signed up to run. Word that none are eligible angered citizens who were already mistrustful of the nation's electoral process following the hotly disputed 2009 vote in which Ahmadinejad's re-election was protested in every major city in the country.
"This regime has made the role and only function of women as objects that serve for the enjoyment of men," said Sara, a medical doctor from Tehran, who asked not to be identified by her full name. "Not only will they not allow women to participate as candidates, but our votes and voices are not counted either. They never were."
The regime is expected to announce the final short list of eligible candidates Tuesday.
Currently, potential candidates include former President Akbar Hashemi Rafsanjani, Saeed Jalili, the top nuclear negotiator; Tehran Mayor Mohammad Bagher Qalibaf and Ali Akbar Velayati, a former foreign minister.
Ahmadinejad, who is completing his second and final term, has thrown his support behind his close aide Esfandiar Rahim Mashaei. But tension between Ahmadinejad and Supreme Leader Ali Khamenei may doom Mashaei's chances at making the final list.
Iran's Guardian Council, a body of six clerics selected by the Supreme Leader and six lawyers referred by the head of Ir an's judiciary and elected by the Parliament, is entrusted with the vetting process.
The Guardian Council is obligated to literally "guard" the values of the Islamic Republic. Consequently, they must choose candidates who will do the same.
"In the end, the closer the president is to the Supreme Leader in meeting the qualifications of these groups and their religious standards, women in Iran will get closer to slave status," Camelia, an Iranian law student, said to Fox News.
According to the Iranian constitution, presidential candidates must possess a "convinced belief" in the founding principles of the Islamic Republic of Iran.
Within these guidelines the Guardian Council vetoes candidates who are deemed unacceptable — in other words, those who possess views that stray from the regime's agenda.
In the 2009 election, 476 candidates had applied, and four made the cut. None were women. Election results led to days of protests in the streets by Iranians accusing Ahmadinejad and the regime of election fraud.