'Red' TV programming axed as China's leaders struggle over future of the country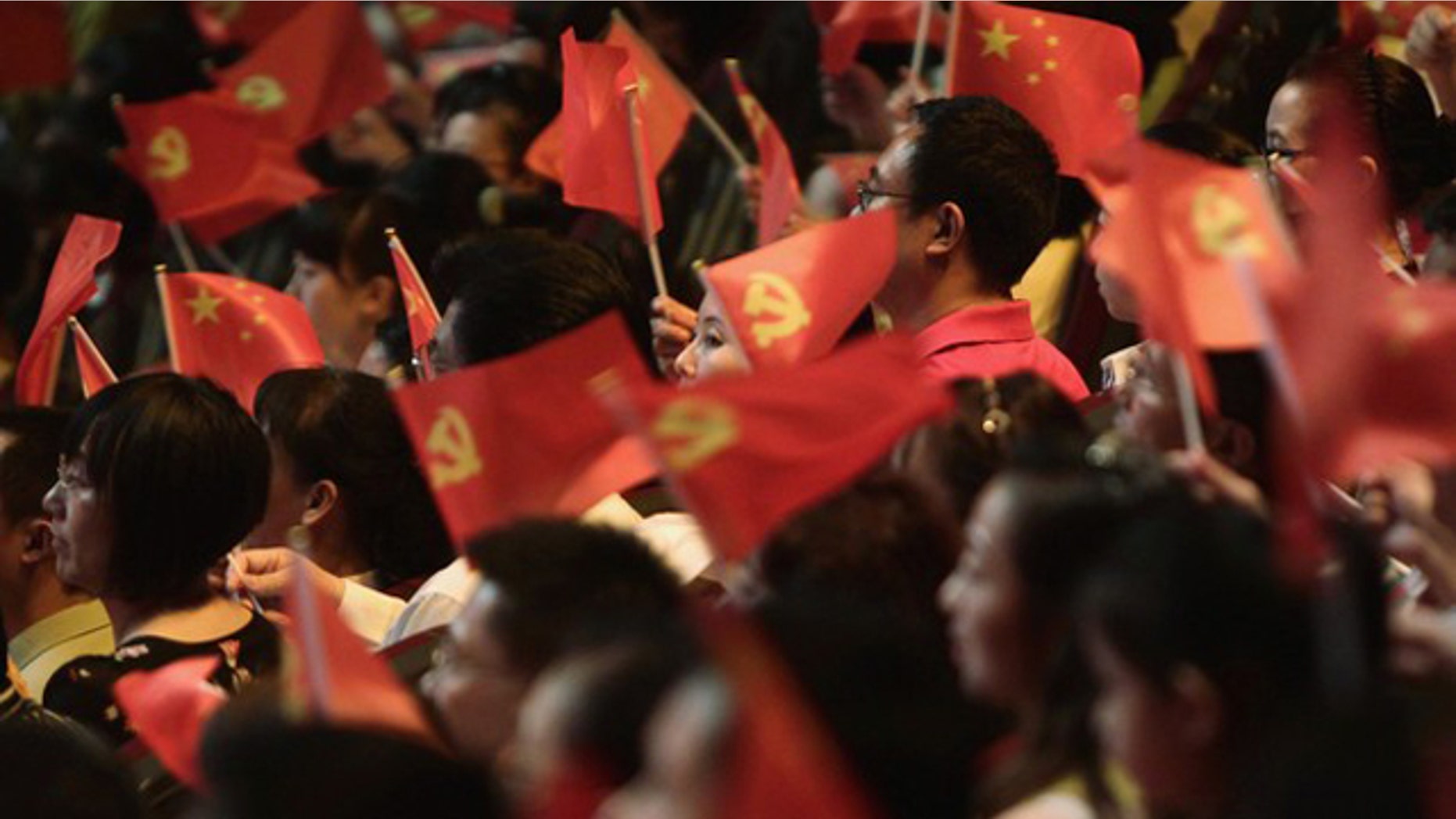 It was a throwback to the not-too-distant troubled past for China, and it had the country's Communist leaders worried.
Chongqing Satellite Television, which is available across mainland China, was at the vanguard of attempts to promote Communism while most other channels went in search of ratings rather than revolutionary songs.
Its TV shows included gripping titles such as "Everyday Red Songs," "Liberation" and "Moving Ahead for New China."
There was also one called "Sounds of Gunshots on the Plains," but it seems unlikely it was a Chinese 'Cowboy' serial.
Commercials were also banned and all prime-time serials were canceled.
The TV station is reported to have lost $48 million during the "Red" drive.
It was the most aggressive move against "Western" style TV programming, but went much further than the Chinese leadership's own campaign to get rid of American Idol-type shows that had proliferated across TV channels.
Now the martial music and Communist propaganda shows have been scrapped on the satellite operator and already TV commercials are back and popular variety shows and sitcoms are reported to be returning next month.
Yet it's not because of poor ratings, but rather more likely a casualty of the murky world of Chinese politics.
The architect of the "Red" TV shows was local Communist Party Chief Bo Xilai.
He had been pushing for a revival of Communist ideals from his powerbase in the southwestern city of Chongqing, know as China's Chicago.
Apart from the new TV programming, he had also promoted Communism by sending officials to work on farms and pushing workers to sing revolutionary tunes, which had gone out of favor more than a decade ago.
It seemed to be part of a campaign by Bo to become a national figure.
The Hong Kong based South China Morning Post newspaper put it this way:
"Bo's latest attempt to promote red culture -- a campaign he launched in mid-2008 -- is widely seen as part of an intensified push for a seat on the Politburo Standing Committee."
It didn't quite work out as he planned.
Bo was unceremoniously sacked by China's leadership in a developing story that is currently gripping the country.
His fall from grace came after his one-time buddy, the local police chief, reportedly sought to defect by entering the local US Consulate. The attempt at asylum was rebuffed, but the dramatic episode was caught on video with police cars surrounding the building and became widely known across China.
A few days earlier, Bo had removed the police chief from his prestigious position, which involved smashing crime bosses, and instead put him in charge of education and culture in Chongqing.
And now there has been another twist in the story.
A British businessman who was Bo's friend has died from what has been described as "drinking too much."
The British Embassy is now asking the Chinese authorities to investigate his death.
Chinese Internet message boards are currently full of claims about what exactly has been going on.
The full story of why Bo was sacked and what exactly has been going on in Chonqqing may never come out, but it comes at a very sensitive time for China and its leadership.
Bo is the son of one of China's revered Communist revolutionary figures and was seen as a rising star in political circles.
His fall gives only a little insight into the current infighting in the Communist Party leadership. Officials are currently jockeying for position ahead of a key meeting later in the year, which may produce changes for much of China's leadership, including President Hu Jintao.
Bo made it clear he wanted China to return to its Communist roots, but some in power seem to prefer game shows to "Red" patriotic songs on TV.