Recordings reveal Qaddafi foretold rise of radical Islam, Euro invasion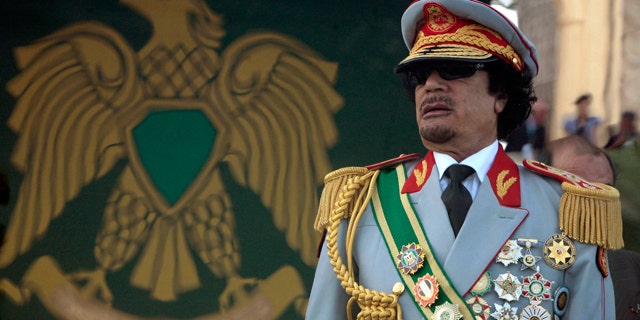 NEWYou can now listen to Fox News articles!
Doomed Libyan dictator Muammar Qaddafi delivered a prophetic warning in 2011, saying Islamic terror would spread across North Africa and hit Europe if he was removed from power, newly released phone transcripts revealed Thursday.
Speaking to former British Prime Minister Tony Blair, Qaddafi said "[jihadists] want to control the Mediterranean and then they will attack Europe," British media reported.
A British foreign affairs committee investigating the Qaddafi ouster released the transcripts of two phone calls to Blair, both of which reportedly took place on February 25, 2011. Qaddafi fled the Libyan capital city of Tripoli that summer, and rebels killed him in October.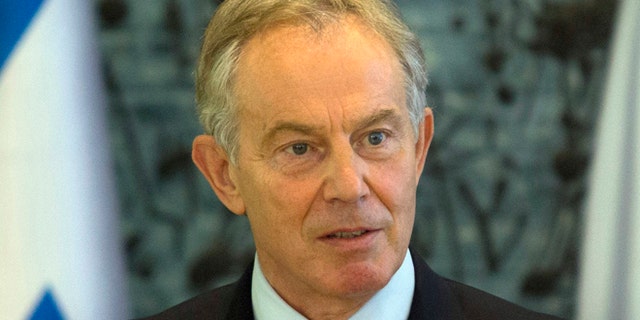 During the first call in the morning, Qaddafi told Blair, "The story is simply this: an organization has laid down sleeping cells in North Africa. Called the Al Qaeda Organization in North Africa... The sleeping cells in Libya are similar to dormant cells in America before 9/11," The Telegraph reports.
In the second call, a few hours later, he added: "I will have to arm the people and get ready for a fight. Libyan people will die, damage will be on the Med[iterranean], Europe and the whole world. These armed groups are using the [crumbling Libyan regime] as a justification – and we shall fight them," according to The Guardian.
Analysts say Al Qaeda splinter groups did seize territory in Libya after rebels ousted and killed Qaddafi. Islamic jihadis in Iraq and Syria merged to form what would be known as the Islamic State terror group by 2013, and eventually moved to capture land in North Africa as well.
During one phone call, Blair told Qaddafi, "I would like to offer a way out that is peaceful... keep the lines open." Later that year, photos and video clearly showed rebels had shot the dictator in the head.
"The failure to follow Mr. Blair's calls to 'keep the lines open' and for these early conversations to initiate any peaceful compromise continue to reverberate," Foreign Select Committee chair Crispin Blunt said, according to The Guardian.