Reactions to capture of Joaquín 'El Chapo' Guzmán range from gratitude to skepticism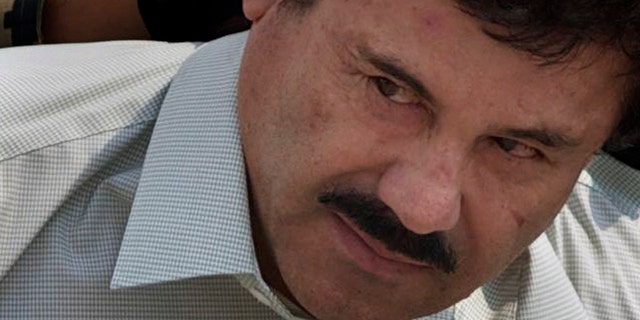 After the arrest of Joaquín 'El Chapo' Guzmán in the city of Los Mochis in his home state of Sinaloa on Friday morning, expressions of disbelief, of gratitude, of appreciation and joy began to be issued in statements or posted on social media.
In fact, the news was broken early in the afternoon on Twitter by Mexico's president, Enrique Peña Nieto. "Mission accomplished: we have him," he tweeted. "I want to inform Mexicans Joaquín Guzmán Loera has been arrested."
Later in the day he held a press conference thanking Mexico's armed forces, police officers and attorney general's office, and in a second tweet, he thanked his security cabinet, too. "My gratitude to the security cabinet of the government of the republic for this important victory for the rule of law in Mexico," he wrote.
Peña Nieto could perhaps be forgiven for all the gratitude. Guzmán's escape last July was a major black eye for his administration that send his approval ratings to an all-time low. It also heightened tensions with the United States.
Little wonder then that U.S. Attorney General Loretta Lynch issued a statement about the capture that read, "Guzmán's latest attempt to escape has failed, and he will now have to answer for his alleged crimes, which have resulted in significant violence, suffering and corruption on multiple continents. I commend the Government of Mexico for this arrest, and I salute the Mexican law enforcement and military personnel who have worked tirelessly in recent months to bring Guzmán to justice. The U.S. Department of Justice is proud to maintain a close and effective relationship with our Mexican counterparts."
But not everyone was completely sold on Guzmán's capture making everything hunky-dory.
"Chapo's arrest helps Peña Nieto's image in a small symbolic way," Malcolm Beith, who wrote a book, "The Last Narco," about Guzmán, told Fox News Latino. "To most Mexicans, the chase-capture-escape-chase-capture-chase-capture for/of Chapo has become a bit of a national joke, and nothing more. It doesn't affect their daily lives – security does, but it's not all him – and the economy is far more important to the average person than Chapo."
"This arrest does, in some way, erase some of the humiliation that fell upon the Mexican government after Chapo's escape last year," Alejandro Hope, a national security expert in Mexico City, told FNL. "But it will also mean that the file of his escape will be reopened."
Even people from inside Peña Nieto's own political party, the PRI, were calling for greater scrutiny of how Guzmán managed to escape in July.
"Investigations into what his flight meant need to continue, so as to benefit the country," the PRI president, Manlio Fabio Beltrones, told Mexico City newspaper La Jornada.
And the response on social media was predictably conspiracy-happy.
One commentator – a BuzzFeed correspondent in Mexico – wrote, "Interesting coincidence: Chapo caught as Mexican peso falls to record low against the dollar (more than 18:1)."
Some people's thoughts turned instantly to how to make a buck out of Guzmán's capture.
But a few remained philosophical about it.