Rapper Conejo extradited from Mexico on murder charges after 14 years on the lam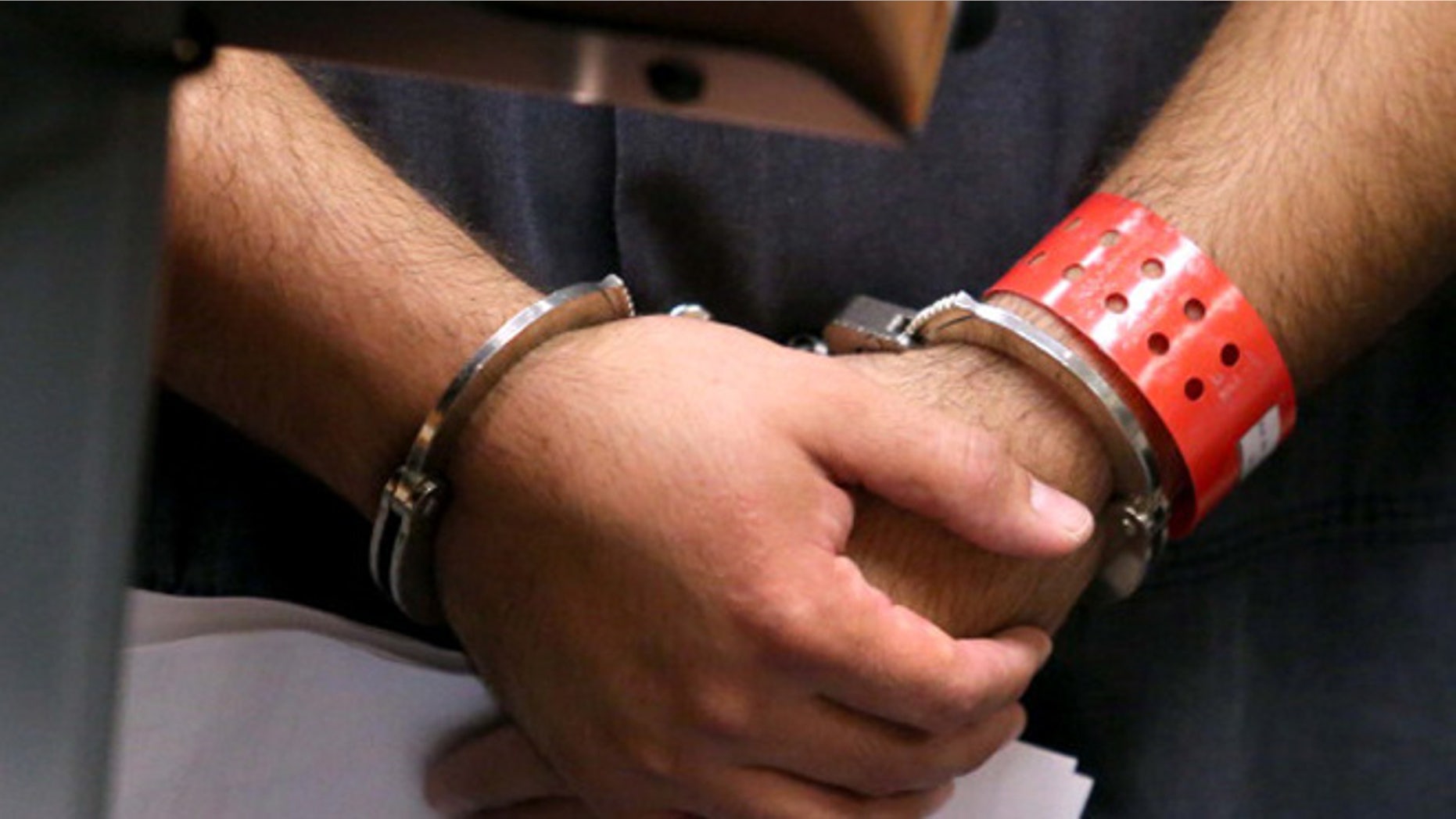 The Chicano rapper Jose Martin, aka "Conejo" ("Rabbit"), evaded U.S. authorities for almost 14 years while continuing to put out gangster-themed songs and videos.
But on Nov. 16, Martin, 42, was arrested in Baja California in Mexico and, earlier this month, he was extradited to Los Angeles to face murder charges.
To his fans Conejo is known for his label, Felony Case Records, his clothing line and framed photos of himself, but to Los Angeles police detectives and the FBI Fugitive Task Force he was a suspect in the 2001 murder of 25-year-old Mario Eduardo Gutierrez according to the Los Angeles Times.
Conejo is known on the street as G-Rabbit or G-Rabbs. The neighborhood where he grew up is controlled by the Harpys, a Latino gang with ties to the Mexican Mafia. He raps about his connection to the Harpys on such songs as "It's All Comes Back," "My Block" and "West Side Harpys."
Martin was at a party in the Vermont Square neighborhood of Los Angeles when a fight broke out between the DJ and several gang members.
Gutierrez attempted to stop the fight and help the DJ by taking out his gun and firing several shots in the air, but his weapon was taken away.
He was taken outside, where he was shot several times and proclaimed dead at the scene. Martin along with Edger Luna, aka "Looney," were identified as the principal suspects in the murder.
Martin skipped out of town to Mexico not long afterward, the Times reported.
Musically Martin found a measure of success in 2001 after his song "Let's Ride" which was featured on the TV show, "The Shield."
He has released dozens of albums on iTunes while on the lam, and he has a number of devoted fans on social media.
In 2012, Chicano rapper Serio released "Don't Hate Me 'Cause I'm Mexican." which featured Conejo and Proper Dos, one of the only collaborations.
In recent weeks, Martin's Facebook page has made numerous pleas to "Free Conejo," linking to a page on a crowd-funding site named Funded Justice. The goal of the page is to raise $30,000 for Conejo's defense. In 5 days, less than $1,000 has been pledged.
Conejo's Facebook site also featured a recent video of a person wearing ski masks and hockey masks purportedly singing a track titled "Stay Gangsterific."