Quebec to become home to only Holy door outside Europe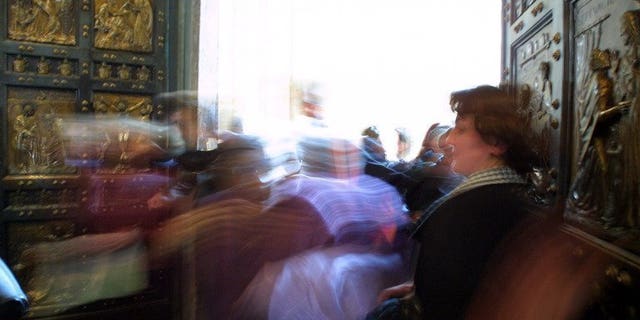 MONTREAL (AFP) – The first Holy door outside of Europe will soon grace one of the oldest Catholic parishes in North America, in the Canadian province of Quebec, a church official told AFP on Wednesday.
The door is to be installed at Notre-Dame de Quebec cathedral in Quebec City's old quarter to mark the parish's 350th anniversary, and will be one of only seven in existence.
Six others can be found in papal basilicas in Rome, as well as in Ars in France and Santiago de la Compostela in Spain.
The baroque doors, according to ritual, are sealed shut and opened by the pope or his representative only during years of remission of sins and universal pardon, or every twenty-fifth year in the Gregorian calendar known as Jubilee years.
When the doors were open slaves and prisoners were typically freed and debts were forgiven while God manifested mercy.
The founding of Notre-Dame de Quebec in 1664 by Francois de Laval, Canada's first bishop, will be celebrated on September 15, 2014.
Festivities organizers had proposed to the Vatican the Holy door installation, which will require cutting a new entrance into the stone cathedral, and received a nod for the project last year, clergyman Julien Guillot told AFP.
A Montreal sculptor, Jules Lasalle, has been commissioned to design and carve the bronze and wooden door adorned with the image of the Virgin Mary and Christ.
It will be opened for the first time on December 8.
Guillot would not say if Pope Francis will visit Quebec for its grand opening.