Qaeda Yemen attacks kill 40 police, troops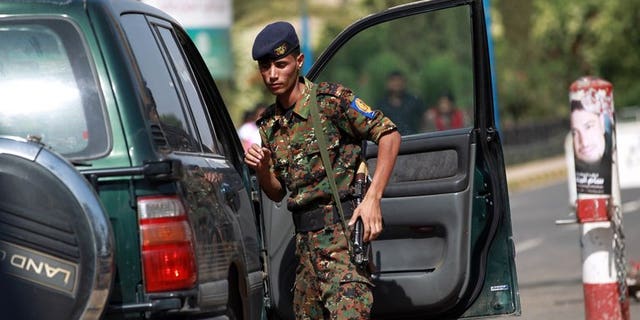 SANAA (AFP) – At least 40 policemen and soldiers were killed on Friday in south Yemen in simultaneous attacks attributed to Al-Qaeda in the Arabian Peninsula, military sources said.
One AQAP assault targeted a special forces camp at Maifaa in Shabwa province, killing eight police, at the same time as gunmen attacked two army posts 15 kilometres (9 miles) away, killing at least 32 soldiers, the sources said.
"Soldiers were captured" when the militants attacked the army posts in the Al-Nusheiba area, witnesses told AFP by phone.
The bloody dawn attacks in Shabwa province -- an Al-Qaeda stronghold -- were attributed by the military authorities to AQAP.
The Yemeni authorities accuse Al-Qaeda of launching near-daily deadly attacks on the army and police in the south and east, where the radical Islamist network is active.
AQAP strengthened its presence by taking advantage of the weakness of the central authority during the 2011 uprising that forced out veteran president Ali Abdullah Saleh.
On Sunday, a court in the capital jailed three AQAP militants for plotting to assassinate Saleh's successor President Abdrabuh Mansur Hadi and the American ambassador.
Yemen is the ancestral home of Al-Qaeda founder Osama bin Laden, and Washington views AQAP as the deadliest franchise in the global extremist network.