Putin says regional referendum could be held on restoring old city name of Stalingrad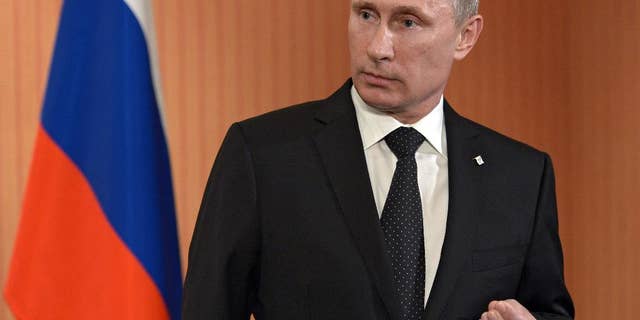 MOSCOW – Russian President Vladimir Putin says a referendum could be held on restoring the historic name of Stalingrad to the Russian city, where the Red Army defeated Nazi forces in a decisive World War II battle.
The city was renamed Volgograd in 1961 as part of the Soviet Union's rejection of dictator Josef Stalin's personality cult.
But regional lawmakers decided last year to use the historic name in some city statements related to the war, angering many in Russia, where Stalin's name and legacy continues to cause fiery disputes.
Putin made the statement Friday during a meeting with Russian war veterans in Normandy, France, where he attended D-Day commemorations.
Responding to a veteran's suggestion to restore the name of Stalingrad, Putin said it could be decided by a public vote.