Putin reportedly orders test of troops' combat readiness amid tensions in Ukraine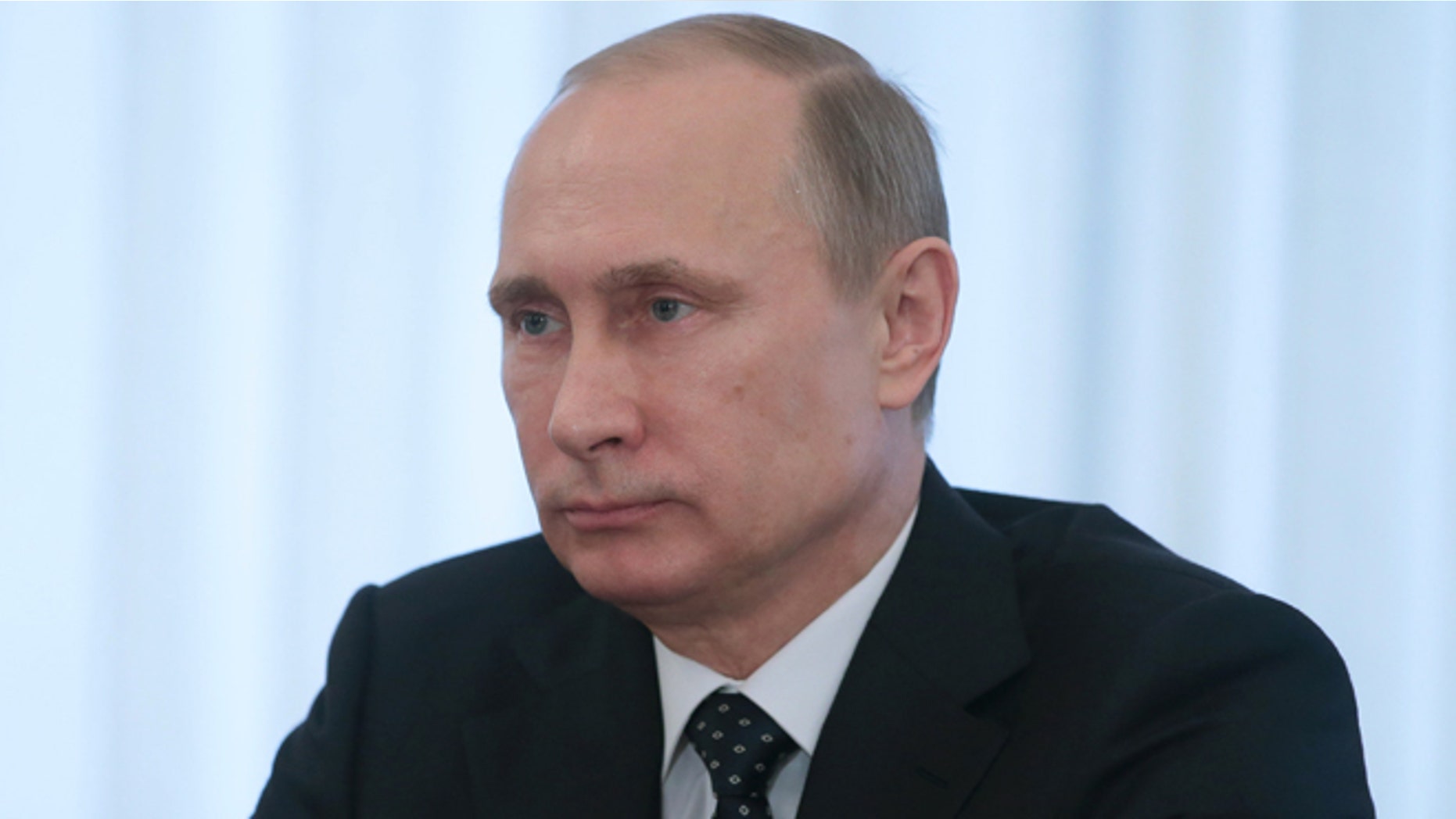 Russian President Vladimir Putin has reportedly ordered an immediate test of combat readiness of troops in central and western Russia as unrest continues to grip Ukraine.
Russia's state news agencies quoted Defense Minister Sergei Shoigu as saying that Putin ordered the test at 2 p.m. Moscow time on Wednesday, according to The Associated Press.
The report did not mention Ukraine, one of Russia's western neighbors, where months of protests have forced a pro-Russia president to go into hiding.
The Kremlin was unable to confirm the order. The defense ministry was unavailable for comment to The Associated Press.
Shoigu said the drill will take place in two stages, ending on March 3, Reuters reports. Putin has ordered several surprise military drills since he returned to power in 2012, but he has not yet commented on the crisis in Ukraine, where former President Viktor Yanukovych has been driven from power.
Other top Russian officials have been sending mixed signals regarding Russia's next move to quell the uprising, which began after Yanukovych decided to spurn economic deals with the European Union to bolster ties to Russia.
Russian Foreign Minister Sergey Lavrov has said that Moscow has no intention of interfering in Ukraine's domestic affairs, but also warned the West against trying to turn the situation there to its advantage.
Russian Prime Minister Dmitry Medvedev has strongly condemned Ukraine's new authorities, saying they came to power as a result of an "armed mutiny" and their legitimacy is causing "big doubts."
The Associated Press contributed to this report.