Putin congratulates Trump via telegram as world leaders react to election victory
Russian President Vladimir Putin sent Donald Trump a telegram congratulating him for winning the presidential election, the Kremlin announced Wednesday, as the reactions of many other world leaders ranged from shock to optimism.
Putin told Trump he hoped relations between the two world powers would improve "from their crisis state," officials in Moscow said. Still, he said Russia was not to blame for the chilly relations.
He added that ties between Moscow and Washington must be "based on principles of equality, mutual respect and a real accounting each other's positions."
PUTIN GIVES THUMBS-UP TO TRUMP'S VICTORY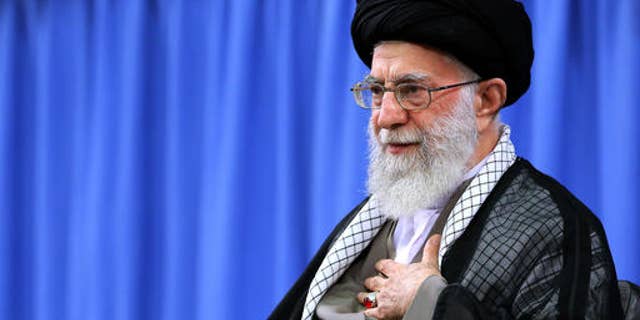 Iran jumped to try preserving its controversial nuclear deal reached with the U.S. last year. Foreign Minister Mohammad Javad Zarif said the U.S. has accepted multilateral international commitments and has to "implement the nuclear deal," Iran's semi-official news agency Tasnim claimed.
Iran's supreme leader, Ayatollah Ali Khamenei, said last week that comments from Trump and Hillary Clinton in the presidential debates "are sufficient for the annihilation of the reputation of the United States."
Zarif also was quoted as saying that any U.S. president "should have a correct understanding of realities of the world and our region and face them realistically."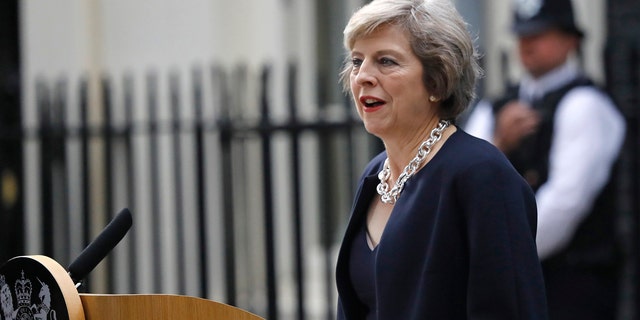 British Prime Minister Theresa May said she looked forward to working with Trump and building on the two countries' longstanding "special relationship." Nigel Farage, acting leader of the UK Independent Party, which played an important role convincing Brits to leave the European Union, reacted: "I thought Brexit was big, but boy, this looks like it's going to be even bigger."
BRITISH PM SAYS COUNTRY SHOULD UNITE ON BREXIT PLAN
Trump drew scorn from Mexico with his vow to build a wall along the southern border and make Mexico pay for it. Mexican President Enrique Peña Nieto didn't immediately comment on Trump's victory, though he said previously that he would work with whoever the U.S. elected.
Israeli Prime Minister Benjamin Netanyahu called Trump a "true friend of the State of Israel." Palestinian President Mahmoud Abbas said he "congratulates the elected American president, Donald Trump, and hopes that peace will be achieved during his term."
Earlier, a key ally in Netanyahu's center-right coalition, Education Minister Naftali Bennett, said Tump's victory means that "the era of a Palestinian state is over." The Palestinians want a state in lands Israel captured in 1967.
Hungary's Prime Minister Viktor Orban said Donald Trump's victory was "great news" showing "democracy is still alive." Orban, who returned to power in 2010 and last year built fences on Hungary's southern borders to stop the flow of refugees heading toward Western Europe, said in July that Trump's immigration policies made him the best candidate for Hungary and Europe.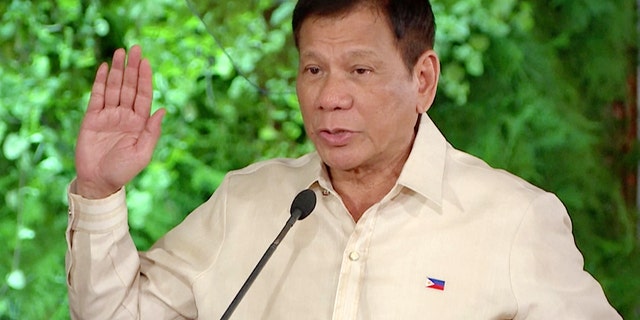 Rodrigo Duterte, the president of the Philippines who'd lashed out at Barack Obama for criticizing his deadly anti-drug crackdown, found common ground with Trump. "Long live Mr. Trump! We both curse at the slightest reason. We are alike."
Duterte had announced his desire to scale back joint combat drills with the U.S. military and end the presence of foreign troops, including Americans, in the country in two years.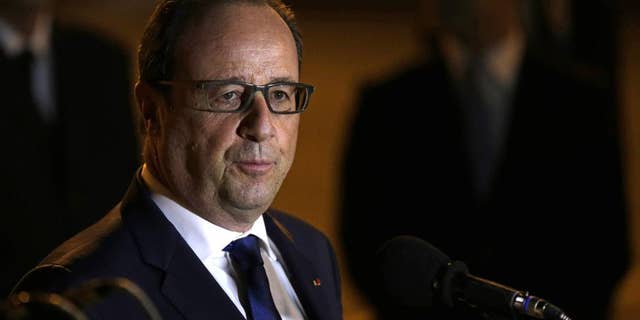 A clearly uneasy Francois Hollande said Trump's election of "opens a period of uncertainty." The French president claimed "certain positions taken by Donald Trump during the American campaign must be confronted with the values and interests we share with the United States."
German Chancellor Angela Merkel offered Trump "close cooperation" on the basis of shared trans-Atlantic values. Merkel told reporters in Berlin that the campaign which ended in Trump's victory featured "confrontations that were difficult to bear."
The Iraqi government appeared hopeful. "Look forward to continued US support for Iraq in the war against terror," Prime Minister Haider al-Abadi tweeted.
Canada's Prime Minister Justin Trudeau offered his own well-wishes, saying, "Canada has no closer friend, partner, and ally than the United States. We look forward to working very closely with President-elect Trump, his administration, and with the United States Congress in the years ahead, including on issues such as trade, investment, and international peace and security."
Fox News' Jon Decker, Lucas Tomlinson and The Associated Press contributed to this report.