Puerto Rico's troubled power company under fire after widespread blackout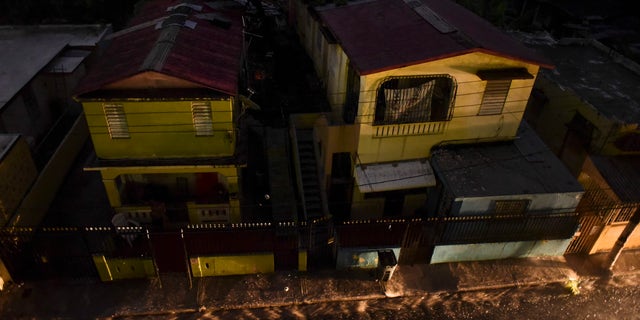 SAN JUAN, Puerto Rico (AP) – The top debt restructuring official for Puerto Rico's troubled power company said Tuesday at a legislative hearing on last month's island-wide blackout that the agency faces serious infrastructure problems despite borrowing millions of dollars in recent years.
Lisa Donahue, who is overseeing the restructuring of the Electric Power Authority, also said the U.S. Securities and Exchange Commission recently requested information related to bonds the agency sold in 2012 and 2013 amid a decade-long economic crisis. It was unclear whether the SEC has launched a formal investigation. Officials did not respond to a request for comment.
Donahue's comments come as frustration builds over the blackout, which lasted several days after a fire at one of the company's main power plants set off a cascade of power failures across the island. Puerto Rico senators are holding a hearing to examine what caused the fire and why power was restored so slowly.
Some of the legislators also questioned how the authority racked up $9 billion in debt.
"It is outrageous that no one has audited this debt and that no one can tell us how it spent $5 million," said Sen. Ramon Luis Nieves, referring to money the company borrowed in recent years.
During her testimony, Donahue said the power company should explore privatizing its operations, particularly its division of energy generation. She said the agency's system of transmission and distribution is in "dire need" of investment and maintenance.
The Electric Power Authority recently increased rates to help generate more revenue as it prepares to issue new bonds as part of a restructuring deal with bondholders. The move has further angered Puerto Ricans, who complain of spotty service and say they cannot afford higher fees amid a decade-long recession that has spooked investors and prompted an exodus to the U.S. mainland.
The company also faces numerous corruption allegations and accusations that it overcharges customers.
In June, the owner of the U.S. territory's biggest oil supplier was arrested after being charged with misappropriating $11 million in public funds. Jose Gonzalez Amador and his company, PetroWest, are accused of charging the power company a 0.5 percent municipal tax even though some municipalities granted them a lower rate or waived the tax altogether. Authorities say the charge was then passed on to consumers.
Last week, a federal control board that aims to restructure a portion of Puerto Rico's nearly $70 billion public debt took control of several government agencies, including the power company.