Protesters, police clash near Bahrain home of Shiite cleric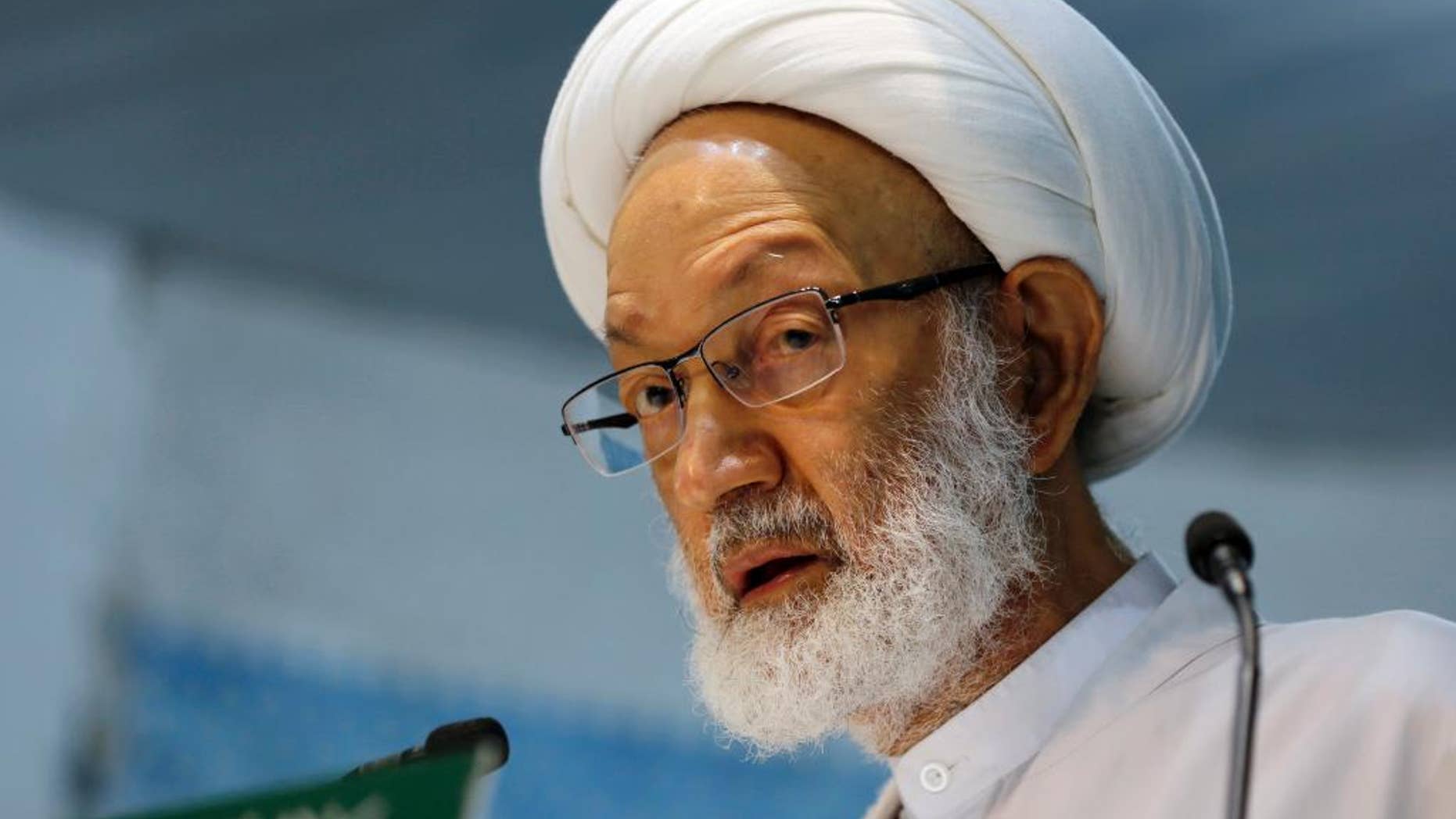 DUBAI, United Arab Emirates – Security forces wearing black ski masks have clashed with protesters near the Bahrain home of a prominent Shiite cleric.
Activists said police fire birdshot and live ammunition in Diraz, home to Sheikh Isa Qassim, early Thursday. The cleric lost his citizenship in June over the Sunni-ruled government's allegations that he fueled extremism and laundered money.
The activists said several people were wounded. Police did not immediately comment.
A wide-scale crackdown on dissent is underway in Bahrain, a Shiite-majority island that hosts the U.S. Navy's 5th Fleet and an under-construction British naval base.
The state-run Bahrain News Agency said late Wednesday that 20 people faced charges in three separate cases over attacks on suspected police informants. It said one victim "tortured" in Diraz later died.