Prominent journalist in Belarus charged with treason, spying; faces up to 15 years in jail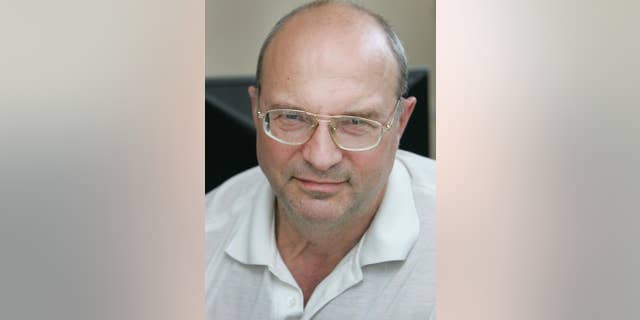 MINSK, Belarus – The daughter of a prominent journalist jailed in Belarus says he is being charged with treason and spying, offenses that could see him imprisoned for up to 15 years.
Olga Alesina said Tuesday that a security service agent advised her not to retain a lawyer to represent her father, Alexander Alesin.
Alesin, a military analyst for a well-known weekly newspaper, has been missing since Nov. 25 when he was reportedly snatched while meeting an unidentified European diplomat in a cafe in the capital, Minsk. The security service KGB confirmed only Monday that he had been arrested.
Alesin's relatives say they have not been told why he was arrested.
The Belarusian government has been criticized for years for cracking down on independent media and non-governmental human rights organizations.