Prince William calls for end to stigma on mental illness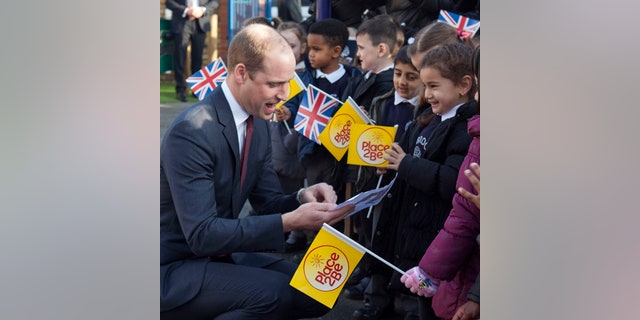 LONDON – Prince William is speaking out about ending the stigma surrounding mental health treatment.
William told a gathering of health writers in London on Monday that treating mental health with the same respect as physical health "should be the norm."
He calls the United Kingdom's suicide rate among men under the age of 40 "an appalling stain on our society."
William says telling someone when you can't cope "is a positive step and a sign of strength, not weakness."
Mental health is the focus of Heads Together, a charity William leads with his wife, Kate, the duchess of Cambridge, and his brother, Prince Harry.
The trio competed against each other in a 50-meter race on Sunday to promote the charity.