Prime minister booted from job in Central African Republic, part of peace deal with rebels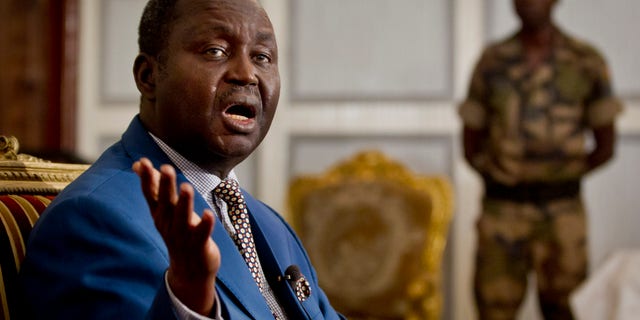 BANGUI, Central African Republic – Central African Republic President Francois Bozize has signed a decree removing the country's prime minister, one of the steps called for in a peace deal signed last week with rebels who seized the north of the country.
The deal signed with the Seleka rebel movement called on Bozize to dissolve his administration in order to form a national unity government, which will be led by a prime minister chosen by the political opposition.
The decree removing Prime Minister Faustin Archange Touadera was signed Saturday and broadcast on national radio.
A new prime minister has not yet been named, but opposition leaders are hopeful that Henri Pouzere, an opposition lawyer, or else Nicolas Tiangaye, who represented the opposition during the negotiations, will be named.