'Pregnant' schoolgirl mannequins in Venezuela mall shock patrons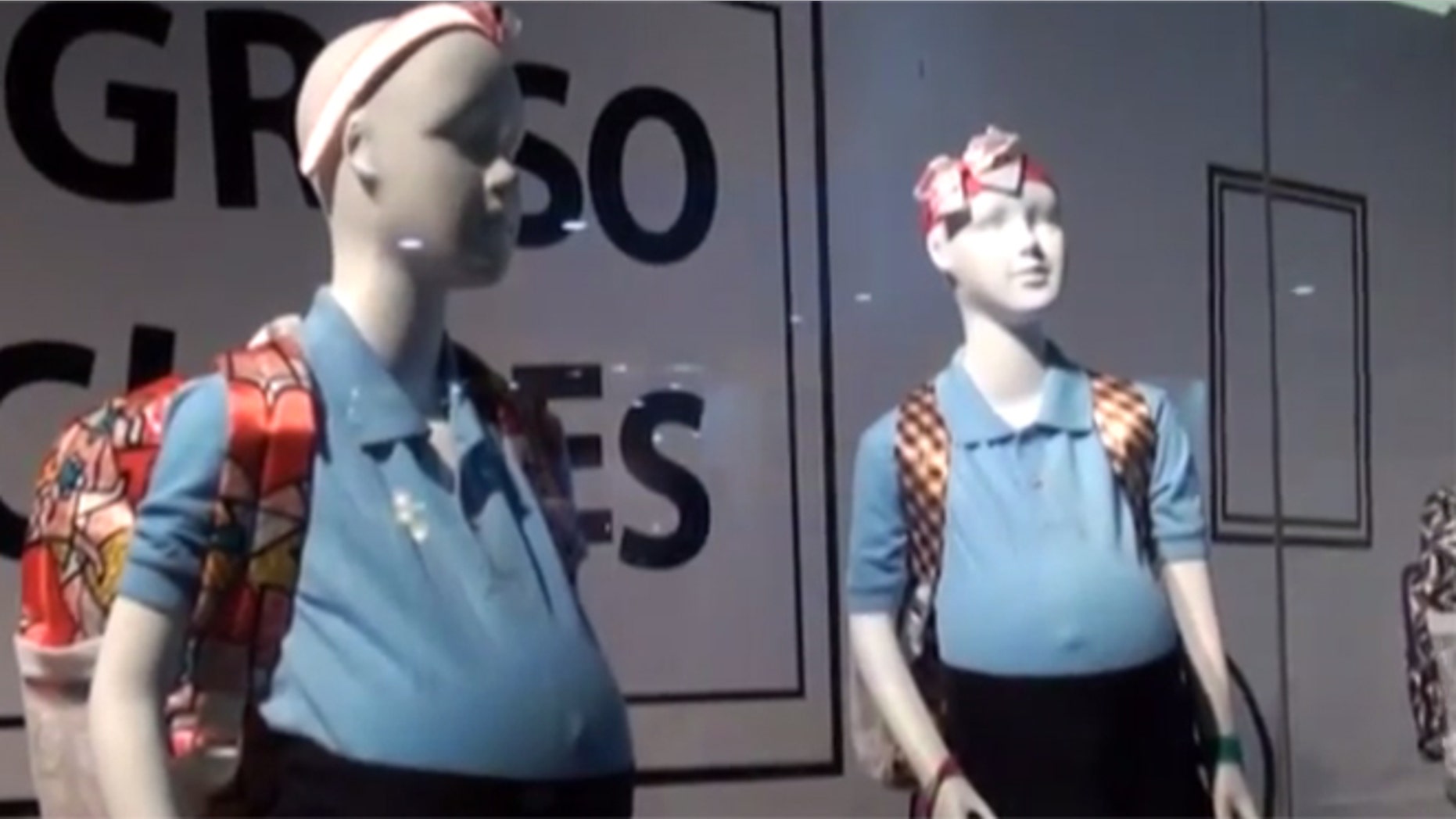 Two charity groups are causing controversy in Venezuela by displaying mannequins of pregnant schoolgirls in a storefront in a Caracas mall, prompting customers to complain about the inappropriateness of the window.
Shoppers have been gasping and gathering around the display, which features the three mannequins dressed in schoolgirl uniforms with a banner promoting a back-to-school clothing line in the background.
The charities behind the campaign, Friends of Children Who Deserve Protection – or FUNDANA, according to its Spanish acronym – and Construyendo Futuros (Building Futures), are trying to raise awareness on teenage pregnancy in the country. Venezuela has one of the highest teenage pregnancy rates in South America.
According to FUNDANA, 23 percent of babies in Venezuela are born to girls under the age of 18.
Thalma Cohen, president of Construyendo Futuros, believes that although people are getting angry, at least a conversation has been started. "This is such a taboo subject in Venezuela, we want people to talk about it," Cohen told Reuters.
The organizations are hoping that the stunt will help prevent teenage pregnancies. Fundana's numbers show that every minute three teenage girls under 18 become pregnant in Venezuela.
This is not the first time that Fundana has tried out shock tactics in order to scare parents and leaders into action.
In August, the group displayed a video across shopping windows that informed citizens about Venezuela's high pregnancy rates. The video warned parents that their daughters might be next.
Venezuela's socialist government claims that children's education has improved in the past 15 years but others are more skeptical. Non-governmental representatives say that the government, as well as parents, should work harder to teach their teenage children the importance of safe sex.
Poverty is also a major contributor to the high teen pregnancy rates.
According to a 2013 report by the World Bank, Venezuela ranks in the top 40 countries in the world with the highest teenage fertility rates. Nicaragua, the Dominican Republic, El Salvador, Ecuador, Guatemala, Honduras and Panama also are near the top.
"Poverty and a lack of opportunity are directly associated to teenage pregnancy and early motherhood," said Luis-Felipe López-Calva, a representative at the World Bank.
Follow us on twitter.com/foxnewslatino
Like us at facebook.com/foxnewslatino