Pope Urges Parents to Stop Giving Children Non-Christian Names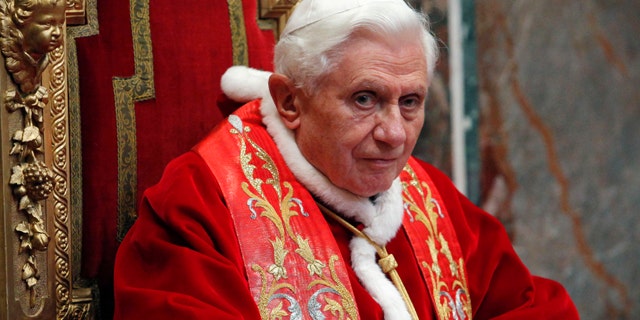 Pope Benedict XVI is urging parents to stop giving their newborn kids "celebrity" names, instead turning to the Bible for more Christian names.
"Every baptized child acquires the character of the son of God, beginning with their Christian name, an unmistakable sign that the Holy Spirit causes man to be born anew in the womb of the church," Pope Benedict said during Mass at the Sistine Chapel, according to the Daily Telegraph.
The pope added that family life is "being threatened" with the use of non-Christian names.
Monsignor Andrew Faley, the assistant general secretary to the Catholics Bishops' Conference, tells the Daily Telegraph that a "name is not just a label."
"Naming children after perfumes, bicycles and countries is putting a limit on their potential. They are not merchandise or commodities."
"This is a great responsibility. That is why I encourage all the faithful to rediscover the beauty of baptism and being part of God's great family," the pope said.
Click here for more on this story from the Daily Telegraph.