Pope Francis issues new law requiring Vatican officials to report sexual abuse allegations 'without delay'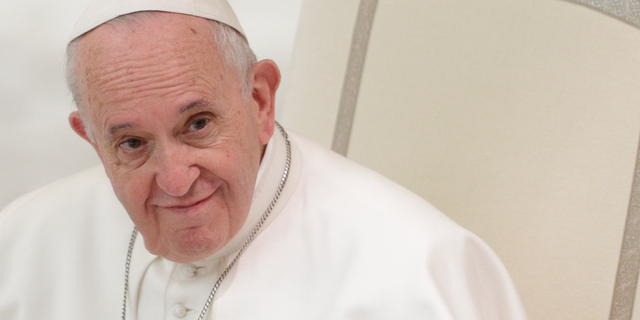 VATICAN CITY – Pope Francis announced Friday a new mandatory reporting provision in the Vatican that requires all personnel and Holy See diplomats to report allegations of abuse "without delay" or risk facing fines or jail time.
Francis also implemented child protection measures for Vatican City State and its youth seminary in order to protect minors from predatory priests. The new legislation for the first time explicitly defines "vulnerable people" who would receive the same protections from the church as children.
POPE FRANCIS EXPLAINS RING-KISSING SNUB, SAYS HE PULLED HAND AWAY TO PREVENT SPREAD OF GERMS
Vatican public officials must report allegations of abuse to Vatican prosecutors in a timely manner to avoid being fined up to $5,615. Members of the Vatican police and security force who don't report sex crimes could serve a jail sentence.
The Vatican defines a "vulnerable person" as an individual impaired by a physical or psychiatric deficiency, unable to exercise personal freedom and unable to understand or resist the crime. The city state added protections for "vulnerable adults" in the past but never gave a legal definition of the term.
POPE FRANCIS EXPLAINS RING-KISSING SNUB, SAYS HE PULLED HAND AWAY TO PREVENT SPREAD OF GERMS
Victims will also be provided with medical, psychological and legal assistance and, along with their families, protected from retaliation from the Catholic Church.
New light was shed on the sexual abuse scandal within the Catholic Church when high-ranking American Cardinal Theodore McCarrick was accused of molesting seminarians and before being stripped of his title.
CLICK HERE TO GET THE FOX NEWS APP
Catholic officials are looking to McCarrick's case, as well as other reports of priests and bishops sexually preying on nuns, in order to consider whether adult seminarians, religious sisters or other adults who rely on clergymen for financial or emotional support should also be deemed "vulnerable people."
The legislation applies to all Vatican personnel living or working within the 110-acre city state located in the center of Rome as well as the Holy See's many diplomatic corps in embassies worldwide. Francis wants this law to serve as a model for the future of Catholic Church worldwide.
The Associated Press contributed to this report.