Pope gives pre-match pep talk to Milan, Juventus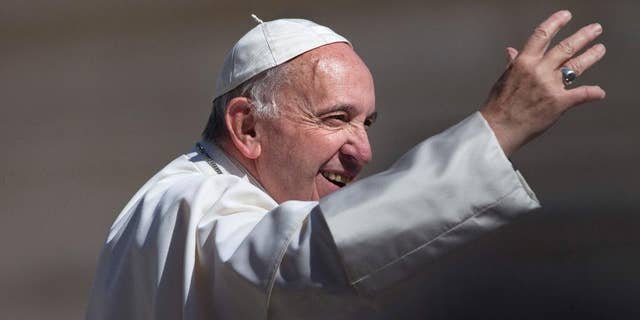 NEWYou can now listen to Fox News articles!
VATICAN CITY – AC Milan and Juventus have received a last-minute papal pep talk before this weekend's Italian Cup final.
Pope Francis gave his blessing to players, coaches and family members of both teams during an audience Friday in the Apostolic Palace.
The soccer-mad Argentine pope told the teams that they should always uphold the positive values of sport: harmony, trust, friendship and dialogue.
He says "you are champions in sport, but above all champions in life."
Milan and Juventus meet Saturday at the Stadio Olimpico in Rome.
Francis is a lifelong fan of Buenos Aires club San Lorenzo, has an enormous collection of jerseys that have been given to him and has frequently met with players from around the world.