Pope Francis to offer haircuts to Rome's homeless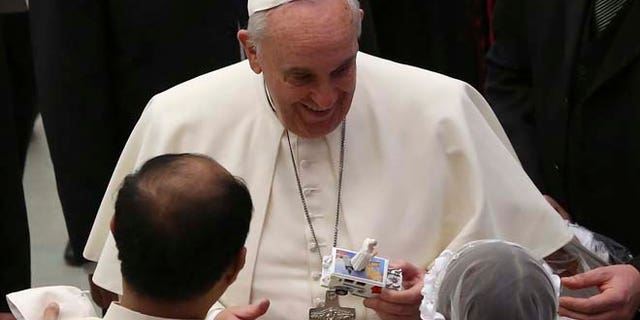 Pope Francis' ministry to the poor and less fortunate is about to go a step further, with a new Vatican barber shop where Rome's homeless will be able to get free haircuts and shaves.
In November the Holy See said he would install three showers for homeless men and women in the public restrooms off Bernini's Colonnade in St. Peter's Square. The shower facility is set to open Feb. 16 which marks the date the barber shop will open. The barber shop will operate one day a week, on Mondays. Professional barbers, who have agreed to volunteer their time to the Vatican, traditionally don't have to work on Mondays.
Reuters reported Thursday that the head of the Vatican's charity office proposed the homeless shower project last year. Bishop Konrad Krajewski, the pope's alms-giver, then suggested expanding it to include a barber shop. The pontiff supported the initial plan and the expansion.
The Zenit News Agency in Rome reported Friday that Krajewski came up with the idea for the showers after having dinner with a homeless man celebrating his birthday. During the meal, the man explained that homeless individuals in Rome could always find a charity offering food. What the homeless really needed, he said, was a place where they could get a shower.
"Our primary concern is to give people their dignity," Mgr. Krajewski told ANSA news agency, according to LaStampa's Vatican Insider. "When a person has no means of washing themselves, they are rejected by society and we all know a homeless person cannot enter a public establishment such as a bar or a restaurant and ask to use the bathroom because they are told to go away."
"But of course," he added, "showering and washing one's underwear is not enough. A person needs to keep their hair and facial hair tidy, also in order to prevent diseases. This is another service that homeless people do not have easy access to. It is not easy for them to enter a normal shop because there may be a fear of customers catching something, like scabies for example."
The homeless population in Rome numbers about 3,700, according to a census conducted by a Rome foundation and university.