Political Science: Hawking rapped for Israel boycott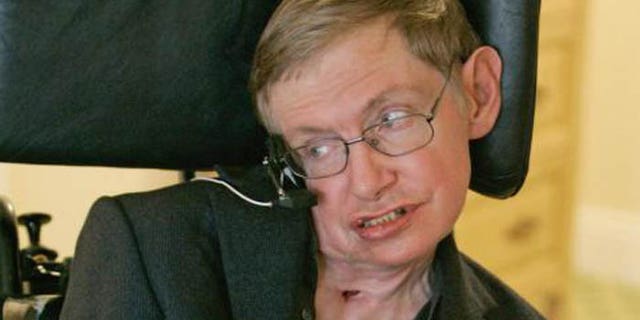 NEWYou can now listen to Fox News articles!
Great minds don't have to think alike, but they ought to be open to discussion, say critics of physicist Stephen Hawking, who is boycotting a major academic conference in Israel out of solidarity for Palestinians.
Hawking wrote a May 3 letter to Israeli President Shimon Peres saying he planned to respect a boycott of the June event because he considers the Israeli government's policy toward the Palestinian territory a "disaster." But Israel Maimon, chairman of the President's Conference, called boycotting an academic event "outrageous and unwarranted."

"Israel is a democracy in which everyone can voice their opinions, whatever they may be," Maimon told the Jerusalem Post. "Boycotting is not compatible with open democratic dialogue."
The decision by Hawking -- who uses a wheelchair due to motor neurone disease -- to skip the event, which Peres personally sponsors, was initially blamed on health reasons by Cambridge University, where the 71-year-old "A Brief History of Time" author has taught and studied.
But in his letter to Peres and event organizers, Hawking made clear he was boycotting over what he considers Israel's occupation of Palestinian territory.
[pullquote]
"I accepted the invitation to the Presidential Conference with the intention that this would not only allow me to express my opinion on the prospects for a peace settlement, but also because it would allow me to lecture on the West Bank," Hawking wrote. "However, I have received a number of emails from Palestinian academics. They are unanimous that I should respect the boycott. In view of this, I must withdraw from the conference. Had I attended, I would have stated my opinion that the policy of the present Israeli government is likely to lead to disaster."
The Wolf Foundation, which gave Hawking its Wolf prize in physics in 1988, said it was "sad to learn that someone of Professor Hawking's standing chose to capitulate to irrelevant pressures and will refrain from visiting Israel."
However, the Boycott, Divestment and Sanctions movement, which seeks to pressure Israel on behalf of Palestinians, said in a statement it "deeply appreciated" Hawking's decision.