Police release bizarre composite of suspected 'con man' wearing comically large sunglasses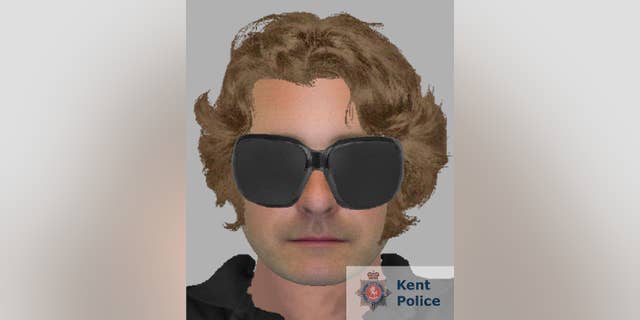 NEWYou can now listen to Fox News articles!
Kent Police may have released the most bizarre composite ever in their hunt for an alleged con man.
Unfortunately for anyone on the lookout for the man, the computer-generated image covers most of his face in gigantic sunglasses.
"It looks like Elton John 30 years ago," said Gary Flippence before Keith King added: "Is it Charlie Sheen?"
Officers issued the picture following a report of a "distraction" burglary in Canterbury, Kent.
The offender called at a caravan in Woodlands Estate, Blean, on May 7 pretending to be a mobile home repairman.
More stories from The Sun
Detective Constable Chris Bungard said the man fraudulently told a victim in his 70s that he needed his floor replacing and offered to do this at a cost.
He added: "After the caller left the victim noticed some money was missing and reported this to Kent Police."
The suspect is described as a white man of medium build, around 5ft 7ins tall, with brown and grey wavy hair.
He was wearing dark trousers, a light colored top, sunglasses and was carrying a walking stick.
DC Bungard added: "While we investigate this incident we would ask all residents in the area to be vigilant and look out for anything suspicious.
"Always check ID with cold callers and if you are not sure, don't let them into your home.
"We would like to hear from anyone who recognizes the man in this image or who has information about the alleged offense."
The article first appeared in The Sun.