Police in Philadelphia bust drug ring, confiscate quarter ton of cocaine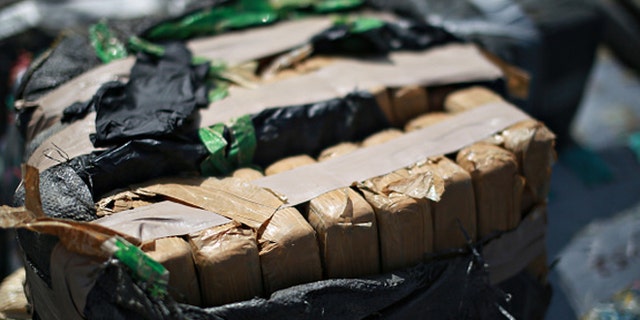 NEWYou can now listen to Fox News articles!
PHILADELPHIA (AP) – Pennsylvania investigators said Thursday they charged six people after recovering more than a quarter ton of cocaine from a Philadelphia warehouse and two vehicles.
Authorities claim the defendants are part of a drug ring that smuggled cocaine from Puerto Rico and the Dominican Republic to the United States.
The 511 pounds, or 232 kilograms, of cocaine was estimated to have a street value of $23 million.
The arrest report said officers followed a vehicle leaving the warehouse Monday night to a parking lot, watched as the driver met with occupants of another vehicle, then stopped both and searched them.
In one of the vehicles, investigators could see what appeared to be packages of cocaine, and it was later determined to weigh more than 80 pounds, they said.
In a search of the warehouse, police recovered 423 pounds, or 192 kilograms, of cocaine and made three arrests.
The investigation also produced $77,000, a money counter and a device that can be used by drug traffickers.
The men are from Pennsylvania, New York, Florida and Puerto Rico.
They were charged with drug-related offenses and jailed on bail of $1 million or more.
None of them had a defense lawyer listed in the online court docket.