Polar bear kills Canadian man protecting his children, report says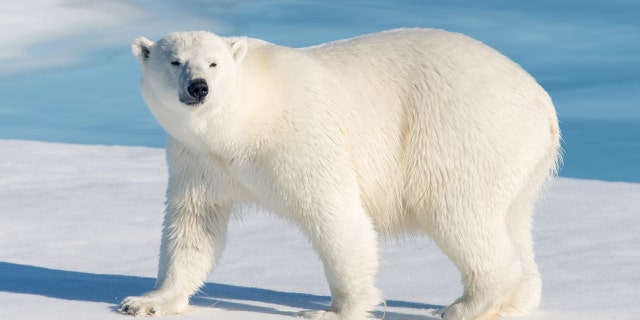 A 31-year-old Canadian man hailed as a hero was killed Tuesday while protecting his children from a polar bear in a popular Canadian fishing and hunting spot.
Aaron Gibbons was on Sentry Island, located on the west coast of Hudson Bay in northeastern Canada, when he and his children encountered a polar bear Tuesday night, CBC reported. Gibbons, who was unarmed at the time, stood in front of his children to protect them from the animal.
"Definitely Aaron died a hero, he protected his children," Gibbons' cousin, Eric Anoee, told CBC. "It's [the] right word to say right now."
Gibbons was killed at the scene after he told his children to run to safety. The bear was later shot and killed by another adult.
The children were unharmed.
"He was enjoying his day with his children," Gibbons' uncle Gordy Kidlapik told Canadian media, according to the BBC. "They were surprised by a bear that had started to stalk or charge towards one of his children."
It's unclear what led to the deadly encounter between Gibbons and the polar bear.
Gibbons was from Arviat, in the region of Nunavut and located about 6.2 miles from where he was attacked. The last time a person was killed by a polar bear in Nunavut occurred in 2000.
Residents in Gibbons' hometown frequently saw polar bears in the area. There were 380 polar bear sightings in Arviat in 2017, the BBC reported.