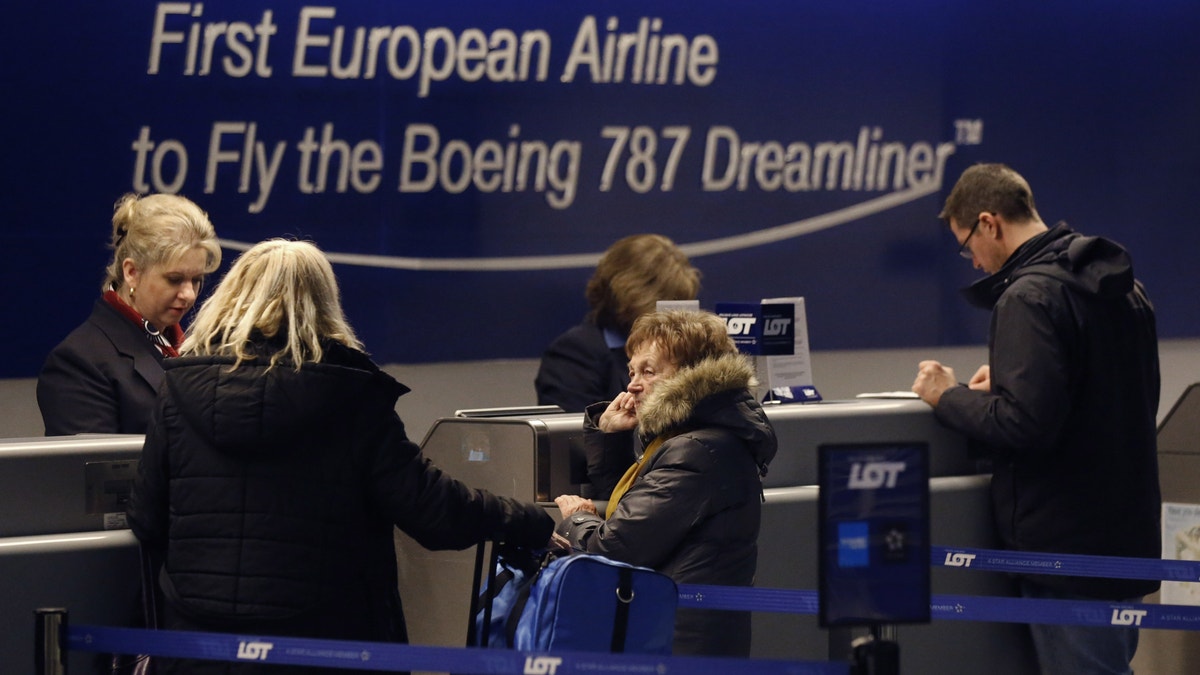 WARSAW, Poland – Poland's airline LOT says it may seek compensation from Boeing Co. for the grounding of its two 787 Dreamliner planes due to security concerns.
LOT says both its Dreamliners are safe to fly, but kept grounded in Chicago and in Warsaw after United States and European flight safety authorities banned all Dreamliners from flying. The authorities ordered security checks due to a risk of battery fires following recent incidents.
LOT Deputy President Tomasz Balcerzak said Thursday the airline is counting costs incurred by the idling of the planes and in due time will complain to Boeing. He stressed the problems are not the fault of the airline.
LOT is Europe's only carrier to have Dreamliners, hoping they would improve business.