Poland's Lech Walesa loses state security protection abroad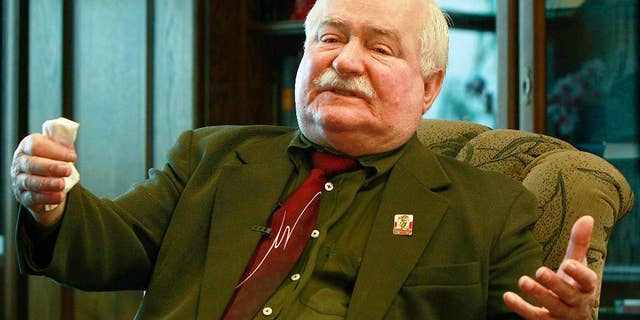 WARSAW, Poland – The son of former Polish president Lech Walesa says his father, a longtime adversary of Poland's current leadership, no longer has state protection when he travels abroad.
The Government Protection Bureau, which provides security to serving state officials and retired presidents, confirmed that it would no longer protect Walesa on his foreign trips. It said the development also applies to the other living ex-presidents, Bronislaw Komorowski and Aleksander Kwasniewski.
Bureau spokeswoman Natalia Markiewicz said the agency is merely following the law, which gives former presidents the right to protection only when they are in Poland.
Walesa's son wrote on Twitter, in an apparent reference to Poland's current conservative Law and Justice party leaders, that "it never ceases to amaze me how much malice is in these people."