Poland to build its missile defense with US, test French helicopters, as modernizes defense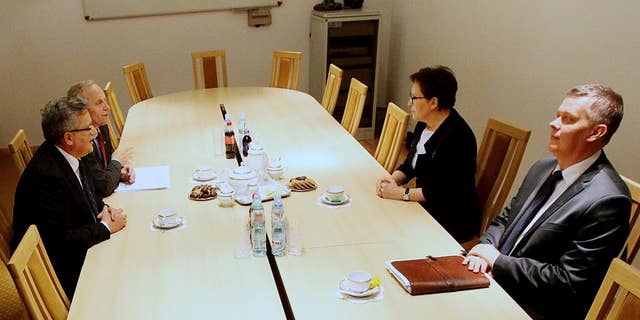 WARSAW, Poland – Poland's President Bronislaw Komorowski says the defense minister will travel to the U.S. in May to negotiate cooperation on a state-of-the-art missile defense system that Poland wants to build.
Poland is accelerating efforts to upgrade its defense systems and armed forces, spurred by the conflict between Russian-backed separatists and government forces in neighboring Ukraine. Komorowski did not specify what technology or hardware Defense Minister Tomasz Siemoniak would be seeking in Washington.
Poland's government on Tuesday approved development of an own air defense system, proposed after U.S. plans under President George W. Bush to build a "shield" for the region were scaled down by the administration of President Barack Obama.
Komorowski also said that Poland will test Airbus helicopters H225M as it is nearing a large purchase for the Air Force.