Poland: Prosecutors overzealous in efforts to obtain secret tapes that could topple govt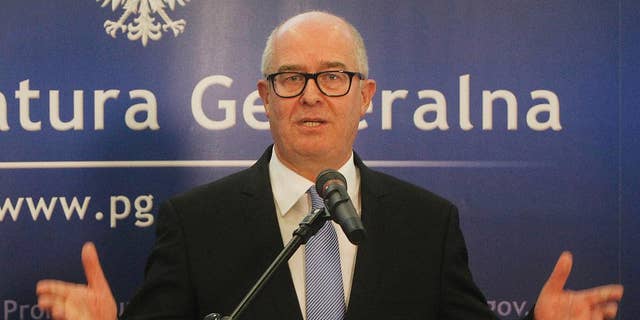 WARSAW, Poland – Poland's top justice official says prosecutors were overzealous while trying to obtain secret recordings of a compromising conversation between two top officials that threatens to topple the government
The weekly magazine Wprost last weekend released secret tapes of talks between Poland's central bank head and the country's interior minister in which they appear to be colluding over how the bank could help the governing party win re-election in 2015. That would violate the bank's independence.
On Wednesday, prosecutors were filmed trying to rip a laptop out of the hands of Wprost's chief editor. He resisted, saying he was protecting his anonymous source, and the officials left empty handed.
Justice Minister Marek Biernacki said Friday the prosecutors failed to assure Wprost that its source was protected and had used "inadequate measures."