Poisoning of ex-Russian spy, daughter took place at their home, UK cops believe
British officials announced Wednesday it's believed a former Russian spy and his daughter who were poisoned by a military-grade nerve agent earlier this month were exposed to the poison in their own home.
Sergei Skripal, 66, and his daughter, Yulia, 33, remain hospitalized in critical condition and are believed to have a slim chance of survival after being found unconscious on a park bench March 4 in the English city of Salisbury.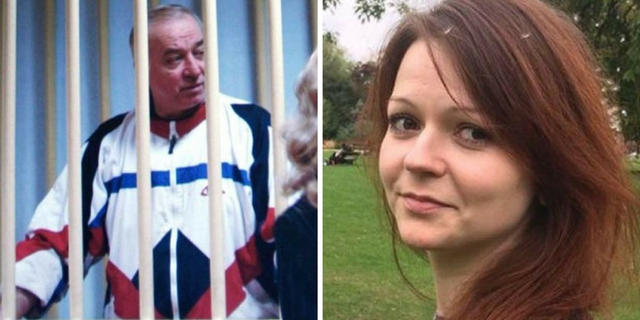 London's Metropolitan Police said in a news release that "the highest concentration of the nerve agent" was found at "the front door" of their home, the location believed by detectives to be where the duo first came into contact with the agent.
EX-RUSSIA SPY SERGEI SKRIPAL ALLEGEDLY POISONED: WHAT TO KNOW
The revelation is significant because it's the first time police have offered any suggestion about where the Skripals were poisoned. Intelligence sources previously told ABC News the Skripals were possibly poisoned through the air vents of Sergei's BMW.
Traces of the nerve agent known as novichok, which was created by Russia in the early 1990s during the end of the Cold War, have also been found at other locations but at a lower concentration, police said.
British Prime Minister Theresa May said Monday that "more than 130 people in Salisbury could have been potentially exposed to this nerve agent."
The prime minister previously said it's "highly likely" Russia is responsible for the poisonings, but the country has adamantly denied any involvement.
POISONED RUSSIAN EX-SPY, DAUGHTER HAVE SLIM CHANCE OF SURVIVING, NIECE SAYS
"Russia doesn't have such means," President Vladimir Putin said after his re-election earlier this month. "We have destroyed all our chemical weapons under international oversight unlike some of our partners."
Countries across the world have joined the U.K. in blaming Russia for the attack. Many, including the United States, have taken diplomatic action against the Kremlin. At least 21 countries have expelled more than 135 Russian diplomats they suspect of being spies.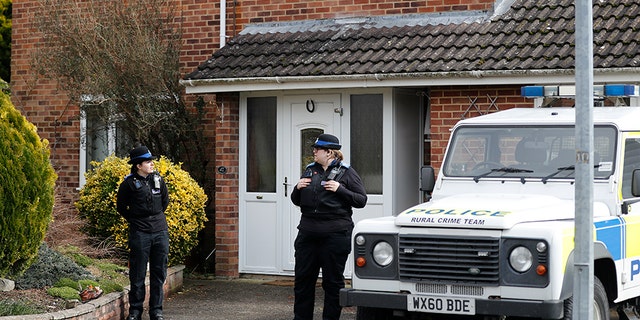 On March 15, President Donald Trump, French President Emmanuel Macron and German Chancellor Angela Merkel, along with May, said in a joint statement that they "abhor" the attack against Skripal.
"It is an assault on U.K. sovereignty and any such use by a State party is a clear violation of the Chemical Weapons Convention and a breach of international law. It threatens the security of us all," the statement read.
Sergei's niece, Viktoria, told the BBC Tuesday that the prognosis for the Skripals "really isn't good."
"Out of 99 percent, I have maybe 1 percent hope," she said. "Whatever [nerve agent] was used, it has given them a very small chance of survival. But they're going to be invalids for the rest of their lives."
The Organization for the Prohibition of Chemical Weapons is currently conducting a probe into the nerve agent used against the Skripals. Officials said this week it could take two to three weeks to complete laboratory analysis on the samples.
Fox News' Lucia I. Suarez Sang and Alex Pappas, along with The Associated Press, contributed to this report.