Playboy, Hustler Deal for Woman at Center of Secret Service Sex Scandal?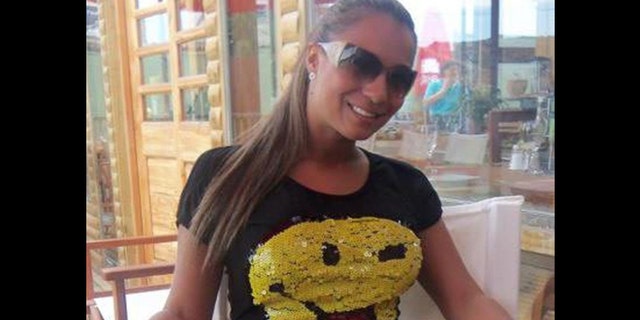 The woman at the center of the Secret Service sex scandal in Cartagena, Colombia may be trying to sell her story to the magazine with the highest bid.
According to El Nuevo Herald, Dania Suaréz, the woman who outed the Secret Service agent who refused to allegedly pay her the agreed upon price for a night of sex at the Caribe Hotel, is looking for a deal from Playboy and Hustler magazines.
"This is the way this is going to end," said a Colombian official who asked not to be identified told El Nuevo Herald. "She's going to pose nude in Playboy, where a renowned journalist will interview her and write an article telling the whole story of what happened."
A spokeswoman for Playboy, denied the rumors and told the Miami newspaper that no editor has contacted Suárez. But the publisher of Hustler magazine, Larry Flint, on the other hand has confirmed that they do have photos but have not finished writing the article.
Meanwhile, after two weeks of disturbing revelations about the prostitution scandal, the Secret Service and its supporters are circling the wagons to restore the "secret" part of its mission.
Retired agents have been instructed to stop talking to reporters. Secret Service agents are dismantling Facebook accounts, hanging up on reporters and notifying headquarters -- even calling police -- when journalists knock on their doors at home for interviews about the investigation.
"What purpose do these revelations, true or exaggerated, serve? What ever happened to one's pride in being discreet and keeping a confidence?" asked the president of the Association of Former Agents of the U.S. Secret Service, Pete Cavicchia, in an email to members. Cavicchia, head of a New York-based security and investigations firm, praised retired agents who declined interviews, urged others to "exercise the proper caution" and added, "We as an organization and individually do not have to add to the damage and speculation at this time."
Cavicchia said Monday that the email speaks for itself.
The scandal and what it's revealed about the culture inside the Secret Service have been a shock to an agency that is famously discreet. More than a dozen Secret Service agents contacted by The Associated Press have abruptly hung up or declined to return multiple messages to discuss their agency and former coworkers. One reported it to headquarters when an AP reporter visited his home in the evening; some retired officials who were interviewed quickly notified headquarters about what questions reporters were asking.
Contains reporting by the Associated Press.
Follow us on twitter.com/foxnewslatino
Like us at facebook.com/foxnewslatino