Phone seized from cell of hero Pakistani doctor who helped nab Bin Laden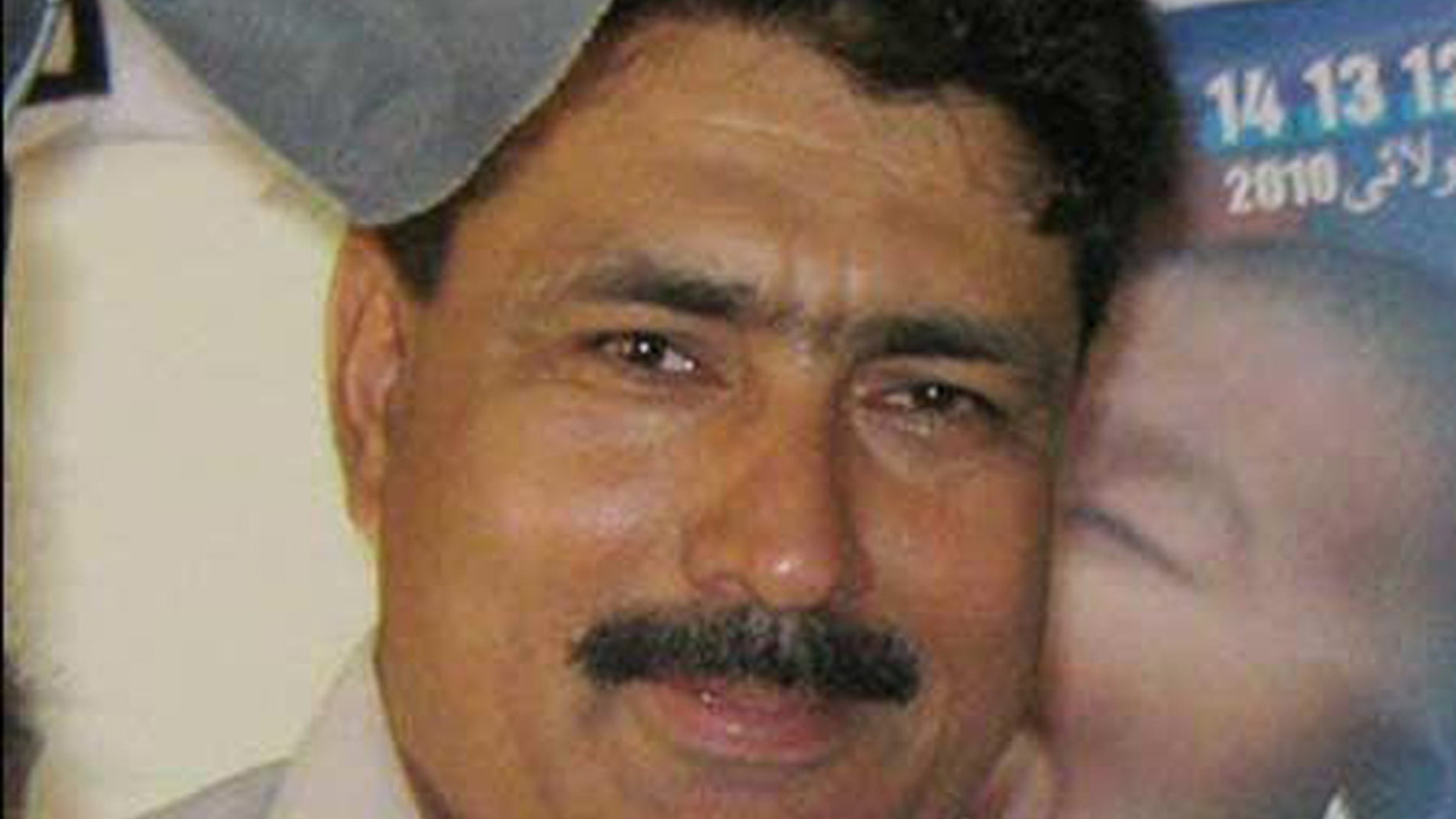 Pakistani authorities have reportedly seized a satellite phone from the hero doctor who was arrested in his homeland after helping U.S. forces pinpoint Usama bin Laden's compound.
Shakil Afridi, who last month gave an exclusive interview to FoxNews.com in which he praised the U.S. and decried his imprisonment, is being held in Central Jail Peshawar. Four police commandos who were guarding his cell were arrested when the phone was seized, according to the Daily Pioneer.
The raid on Saturday yielded a Thuraya brand satellite phone, official sources were quoted by the English-language Pakistan news agency Dawn as saying. One of the commandos allegedly confessed to providing the satellite phone to Afridi, official intelligence sources told the agency. The sources also said that Afridi had made more than 68 calls from the phone, many of which were long distance.
[pullquote]
After Afridi's interview with FoxNews.com, authorities installed special equipment to monitor Afridi's activities and were allegedly able to trace calls from his jail cell, the sources said.
FoxNews.com did not disclose the manner in which its interview was conducted. In the September interview, Afridi told FoxNews.com Pakistan's powerful spy agency regards America as its "worst enemy," and he said the government's claims that it is cooperating with the U.S. are a sham to extract billions of dollars in American aid.
Afridi, a medical doctor who helped locate bin Laden's Abbottabad compound before last year's raid by SEAL Team 6, described brutal torture at the hands of Pakistan's Inter-Services Intelligence and said the agency is openly hostile to the U.S.
"They said 'The Americans are our worst enemies, worse than the Indians,'" Afridi, who spoke from inside Peshawar Central Jail, said as he recalled the brutal interrogation and torture he suffered after he was initially detained.
"I tried to argue that America was Pakistan's biggest supporter ... but all they said was, 'These are our worst enemies. You helped our enemies.'"
The ISI, Afridi said, helps fund the Haqqani network, the North Waziristan-based militant group that last month was designated a foreign terrorist organization by Secretary of State Hillary Clinton. The agency also works against the U.S. by preventing the CIA from interrogating militants captured by Pakistan, who are routinely released to return to Afghanistan to continue attacks on NATO forces there.
"It is now indisputable that militancy in Pakistan is supported by the ISI […] Pakistan's fight against militancy is bogus. It's just to extract money from America," Afridi said, referring to the $23 billion Pakistan has received largely in military aid since 9/11.
Afridi told Fox News he helped the CIA out of love for the U.S., and he swore that he would help America again despite suffering crippling torture and psychological abuse during the 12 months he was held by Pakistan's spy agency.
"I have a lot of respect and love for your people," he said, adding that he was "proud to work with" the CIA.
Afridi was sentenced in May to 33 years in jail by a tribal court for funding and supporting the Lashkar-e-Islam militant group. But it is privately acknowledged by the Pakistani authorities that he is being punished for helping the CIA. Laskar-e-Islam denies involvement with him and, together with the Taliban, has sworn to kill him.