Philippines priest gunned down at the altar in 'outrageously evil act' is latest clergyman to be targeted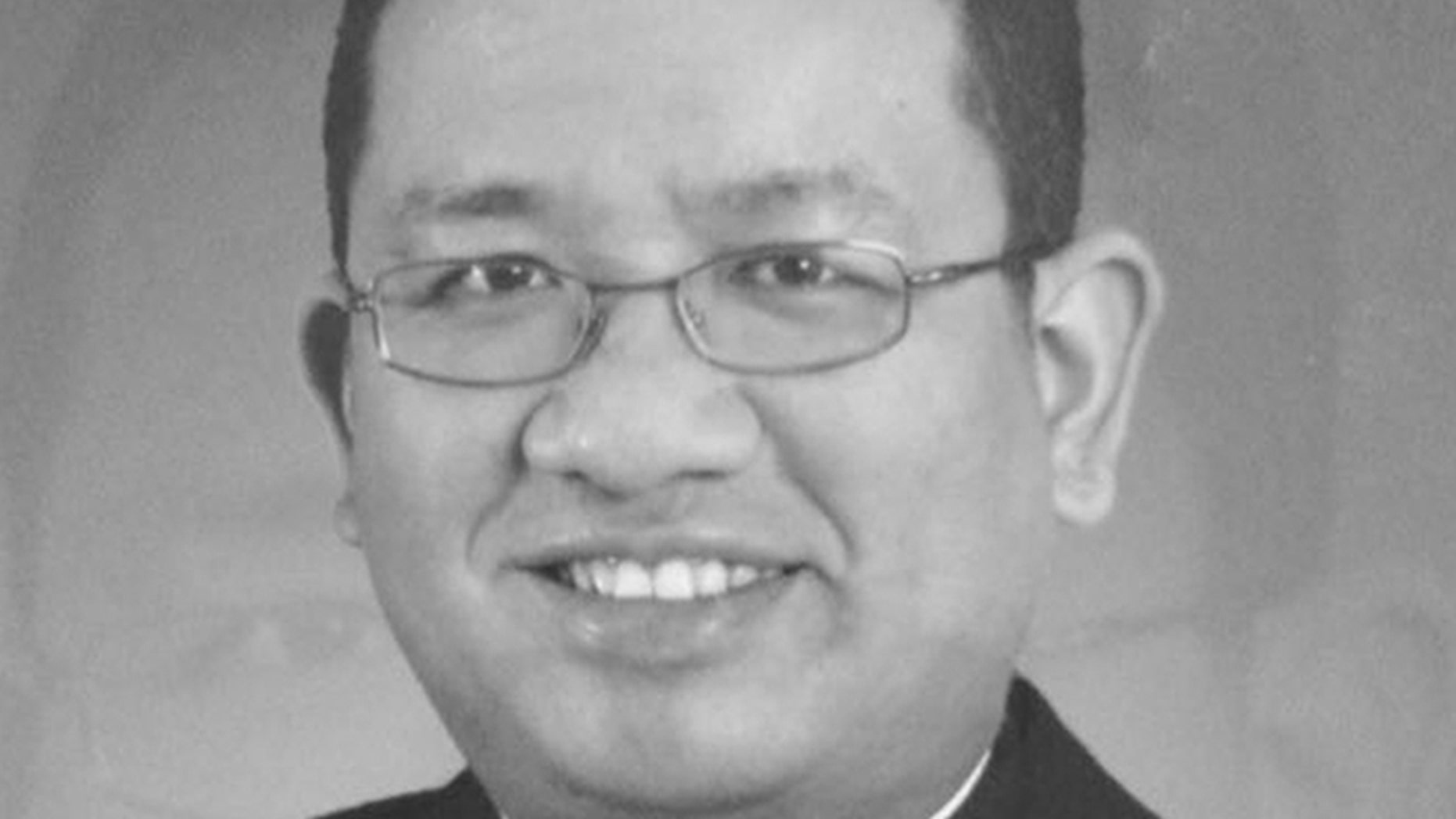 A Philippines Catholic bishops group is demanding that police capture the "bloody murderers" responsible for the "brutal death" of one of their priests, who they say was gunned down inside a chapel just prior to Mass Sunday.
The Catholic Bishops' Conference of the Philippines said Richmond Nilo, a priest at St. Vincent Ferrer Parish in Mayamot, was targeted around 5 p.m. Sunday by mystery gunmen who reportedly fled the scene in a car after opening fire through a glass window and striking him four times. Nilo, they said, was the third Catholic priest shot to death in the Philippines in the past six months.
"We strongly condemn this outrageously evil act!" Romulo G. Valles, the Archbishop of Davao, said Monday in a statement. "We make our appeal once again to the police authorities to act swiftly in the investigation and to go after the perpetrators of this heinous crime and bring them to justice. O Merciful Lord! Have pity on us!"
Nilo's death comes after the April shooting of priest Mark Ventura in Gattaran, and the December shooting of Marcelito Paez in Jaen, near where Nilo was killed Sunday.
Ventura, an anti-mining activist, was shot by gunmen after finishing Mass at a gymnasium and Paez was killed after dropping off a former political detainee and his family, the Philippine Daily Inquirer reported.
But outspoken Philippines President Rodrigo Duterte claimed in late May that Ventura's death was linked to alleged romantic affairs.
"Look at the matrix," Duterte said during a speech in Cebu, showing a diagram titled "Possible Motive (Love Triangle)," that had a picture of Ventura surrounded by pictures of eight different women, according to The Manila Times.
"Why would you not be killed? You had an affair [with a wife] of a vice mayor, a police officer, a soldier, a business tycoon. You would really get killed," Duterte was quoted as saying.
Just last week, priest Rey Urmeneta of St. Michael the Archangel Parish in Calamba, just outside of Manila, was wounded in a shooting.
The Diocese of Cabanatuan, where Nilo was a member, called his murder "un-Filipino.
"No priest, and no human being for that matter, deserves to be killed with utter brutality, disrespect and impunity," said its bishop, Sofronio Bancud. "To kill a priest then, for whatever motive or cause, is not only unChristian and inhuman; it is also un-Filipino."
Bancud also said Nilo, reported to be 44, was a priest for 17 years and was "undoubtedly loved" by his colleagues.
"We join in prayer Sofronio Bancud, the clergy, the religious, and the lay faithful of the Diocese of Cabanatuan as they face the brutal death of their own priest at the hand of bloody murderers in this time when the whole Philippine Church is celebrating 2018 as the Year of the Clergy & Consecrated Persons," Valles added.
No motive for Nilo's killing has been reported and a spokesperson for Duterte said the investigation will become a top priority.
Philippines Rep. Teddy Baguilat, who said he personally knew Nilo, believes Duterte has been slow to act on the recent violence.
"This tyranny and impunity have led the president to warn that lawlessness is taking over the country and yet he has also repeatedly declared his vow to bring peace and order to the Philippines," he told the Philippine Star newspaper on Monday. "I sincerely hope that he will make good on his words and bring justice to victims like Fr. Nilo."