Peruvian Town Banned From Hosting Festival That Killed And Cooked Cats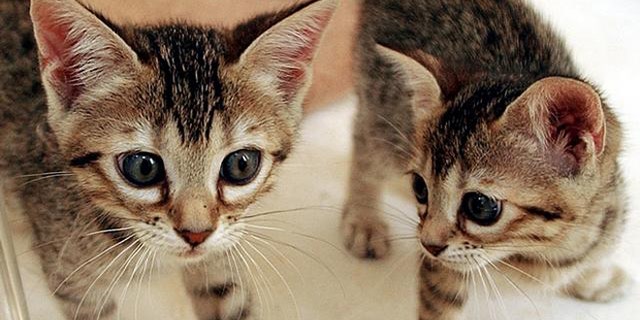 For years residents of a rural Peruvian village put the theory that cats have nine lives to the test during an annual festival where 100 kitties were killed for a cat-meat cookout.
A judge in the Andean nation, however, has ruled to ban the feline feast after a number of complaints from local politicians and animal rights activists, who argued that consuming cat meat is not only cruel but against animal protection laws and is bad for human consumption.
The annual Festival Gastronomico del Gato, or the Gastronomic Festival of the Cat, was held in honor of the settlers of the town of La Quebrada, two hours south of Lima, who had to survive off cats in the town's first few years. Unlike the original settlers, today's festival is a garish affair with dozens of delicacies.
Some of the most popular dishes are grilled cat with native huacatay herbs and spicy cat stew.
Supporters of the feast claim that the cats are specifically bred for the event in the same that cows, pigs, chickens and other livestock are for human consumption. La Quebrada residents told Mexican news wire Notimex that the cat meat is actually more nourishing and richer than that of duck or rabbit and that the domesticated animal has been consumed for years – not just in Peru but around the globe.
Locals say that the meat helps boost fertility and treats bronchitis.
While eating a cat may gross out many people, most health experts agree that as long as the tabby doesn't have any diseases the meat is perfectly fine to eat and there are no official reports of people suffering from diseases or illnesses related to cat-eating.
But if this sounds somehow appetizing, don't get any ideas on frying up your household pet anytime soon, as in the U.S. it is a misdemeanor crime to use a domesticated animal for food and is considered animal cruelty.
Last year a California man went to jail for allegedly cooking and eating cats.
Neighbors called sheriff's deputies when they heard cats wailing and screeching at the 36-year-old's house in the Bakersfield suburb of Oildale.
Sheriff's spokesman Ray Pruitt said he had "never seen anything like this."
Pruitt said investigators found evidence that led them to believe "he had the intent to use a cat for food," but he couldn't comment directly on the evidence. The case has been sent to the district attorney.
The Associated Press contributed to this report.
Follow us on twitter.com/foxnewslatino
Like us at facebook.com/foxnewslatino