Peruvian Ex-Bishop Admits Paternity Of 2-Year-Old, Mother Claims He Suggested Abortion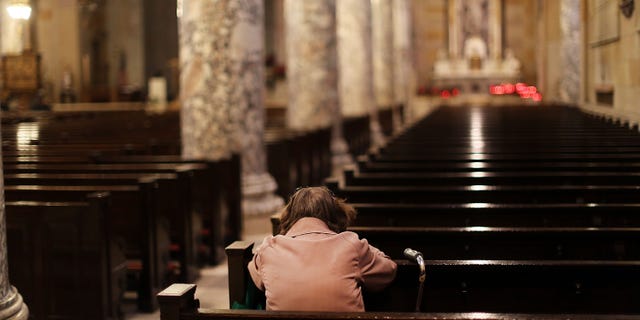 It would be a classic "he said, she said" case if he weren't a highly regarded prelate and if what was said didn't include the word "abortion."
Former Catholic bishop Guillermo Abanto, 48, admitted that he fathered a child with Alexandra de La Lama, a psychologist 20 years younger, but denies he ever objected to recognizing the little girl, who is now 2 years old.
"I never resisted signing [the paternity documents], I asked for time to make things easy, to not create a scandal," Abanto, who was auxiliary bishop of Lima and vicar of the armed forces until he tendered his resignation in July, told La República newspaper.
But De la Lama has come forward with some shocking details about the case, alleging that not only did Abanto reject the baby but asked her to terminate her pregnancy.
"He asked me not just once, but several times. He said 'Are you sure you want to have it, that you don't want to have an abortion?'" she told the Peruvian TV show Punto Final that aired on October 13.
Abortion is illegal in Peru except in cases where the life of the woman is endangered by the pregnancy.
De la Lama said the prelate started to cry when he learned he would be a dad.
"He did not know what to do. He was desperate. I thought he was going to leave everything, but that's not what happened," she told the show.
She also denied that she had suggested to the priest that he be the baby's godfather, as Abanto had said. "That idea came from him. He said it was to keep appearances and be able to stay closer to the girl," she said.
But Abanto, who is now trying to reach a settlement to "harmoniously" determine child support and visitation, remains defensive and says that the decision not to give his last name to the child was a joint decision.
"That wasn't a decision that was made by one person; rather, two people decided. There was never any kind of desire to deny or not follow through with any responsibilities," he told La Republica.
De la Lama and Abanto met in 2008 when she reached out to him for religious support. She said that on several occasions he told her he loved her and wanted to start a family with her.
"Then [after I became pregnant] he said that even if he stopped being a priest, he was not willing to get married or come live with me," she added.
Abanto's case is not the only one to become a scandal in the Peruvian Catholic Church.
Gabino Miranda, who was the deputy bishop of the Ayacucho diocese, in Southern Peru, was expelled by Pope Francis in July on charges of pedophilia and is thought to be in hiding somewhere in Lima.
Follow us on twitter.com/foxnewslatino
Like us at facebook.com/foxnewslatino