Peru Suspends U.S.-Backed Counter-Narcotics Program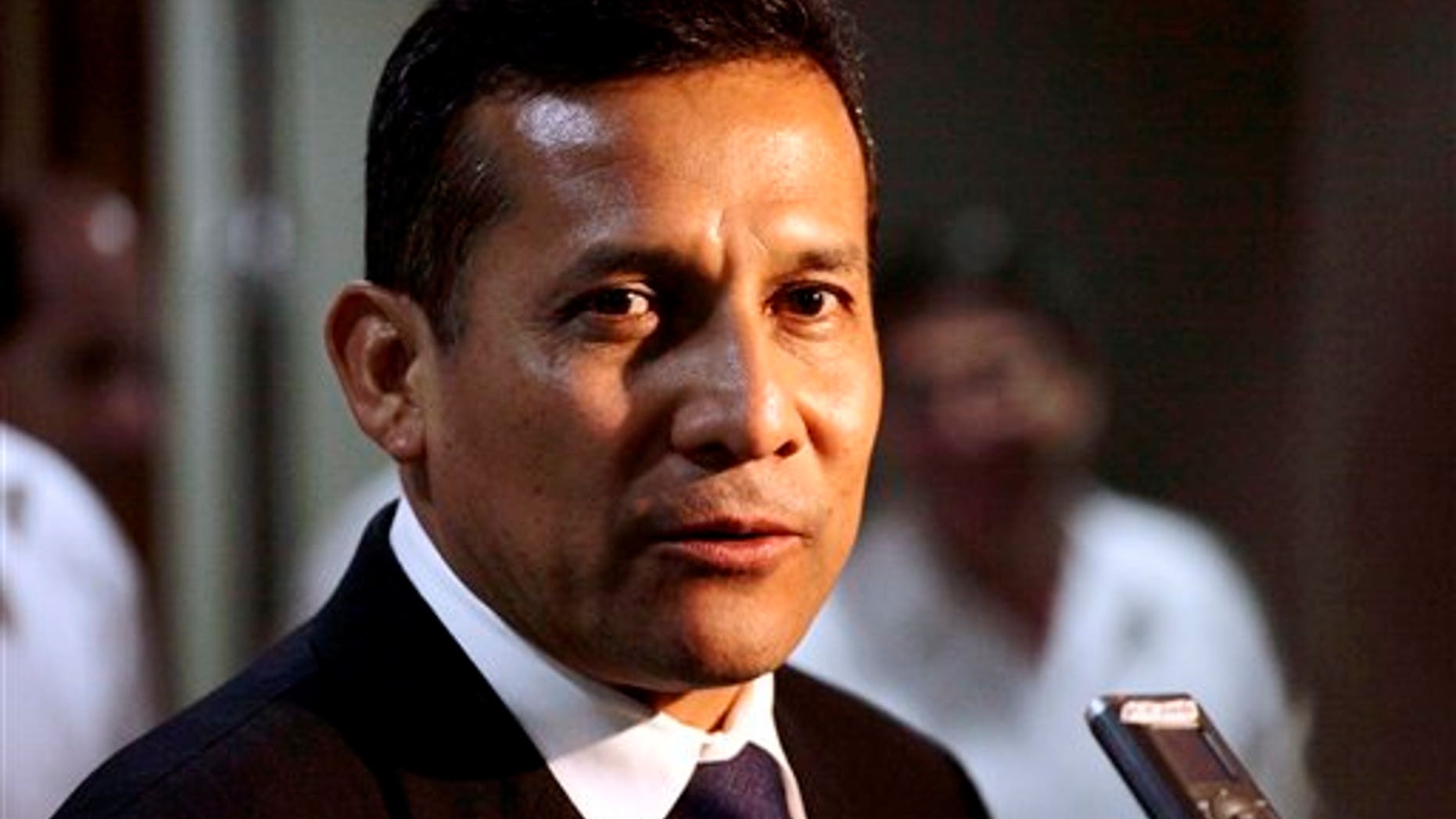 Well, so much for that.
Peru's new center-left government said Wednesday it is temporarily suspending its modest U.S.-funded coca eradication program to re-evaluate strategy.
Prime Minister Salomon Lerner said the government is committed to reducing the illegal crop and will convene a special panel next month to chart a strategy that will stress alternative development, "social inclusion and fighting poverty."
The government had confirmed the suspension after several newspapers reported it without naming sources.
U.S. ambassador Rose Likins told reporters earlier on her way to see Lerner that she'd been surprised by the news.
"It would have been nice to have been informed in advance," she said.
Peru is the world's No. 2 producer of cocaine after Colombia. Its area under coca cultivation has grown steadily for four years to reach 61,200 hectares last year, according the U.N. Washington gave Peru more than $30 million in counternarcotics aid last year.
President Ollanta Humala promised to continue eradication in his July 28 inaugural address and Lerner said the government is pausing Peru's program after eradicating two-fifths of its 2011 goal of 39 square miles (10,000 hectares).
That contrasts with the 147,000 hectares that Colombia reported eradicating last year, closer to the 8,000 hectares Bolivia said it eradicated. Bolivia's crop is a little more than half the size of Peru's and has also been growing.
Lerner said the pause in eradication "is to refine the instruments necessary for success in the interventions."
A leading Peruvian drug expert, Jaime Antezana, called the announcement bad news for drug-fighters and good news for drug traffickers.
And former Interior Minister Fernando Rospigliosi noted in a tweet that the coca crop in the Upper Huallaga valley, the only area where eradication is carried out, dropped by 25 percent last year.
"It's not eradication that has failed," he said.
The new head of the state counterdrug agency, Ricardo Soberon, has been critical of counternarcotics efforts under previous President Alan Garcia. He says they've been ineffectual across the board. Peru's cocaine seizures under Garcia amounted to less than a tenth of Colombia's.
Soberon did not specify in a TV interview what changes might be made. The suspension came amid reassignments in the police high command, including the DIRANDRO counternarcotics unit.
Coca farmers in the Upper Huallaga have complained of being singled out, blocking roads during a weeklong protest last year, and Humala promised to help them during the presidential campaign.
Peru's government does not try to eradicate coca in areas where remnants of the Shining Path rebels operate and where dozens of soldiers have been killed in recent years.
The Associated Press contributed to this report.
Follow us on twitter.com/foxnewslatino
Like us at facebook.com/foxnewslatino