Paris knife attack leaves 7 wounded: reports
Seven people were wounded late Sunday in France, after a man allegedly attacked them with a knife, according to multiple reports.
The alleged attack took place in central Paris around 10:45 p.m. along the Canal de l'Ourcq, BFM TV reported.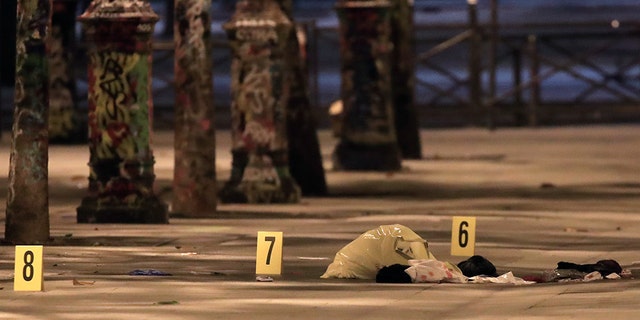 The local news station added the attacker was armed with a knife and a metal bar, and first attacked three people outside a movie theater.
A source told Reuters that a man was detained in connection with the attack, which was not suspected to be linked to terrorism.
It was not immediately clear whether the suspect was among the wounded.
Four of the seven injured reportedly stabbed suffered "severe wounds." Two of those stabbed were British tourists, according to BFM.