Palestinians, Israeli Arabs mark 'Land Day' to protest policies seen as discriminatory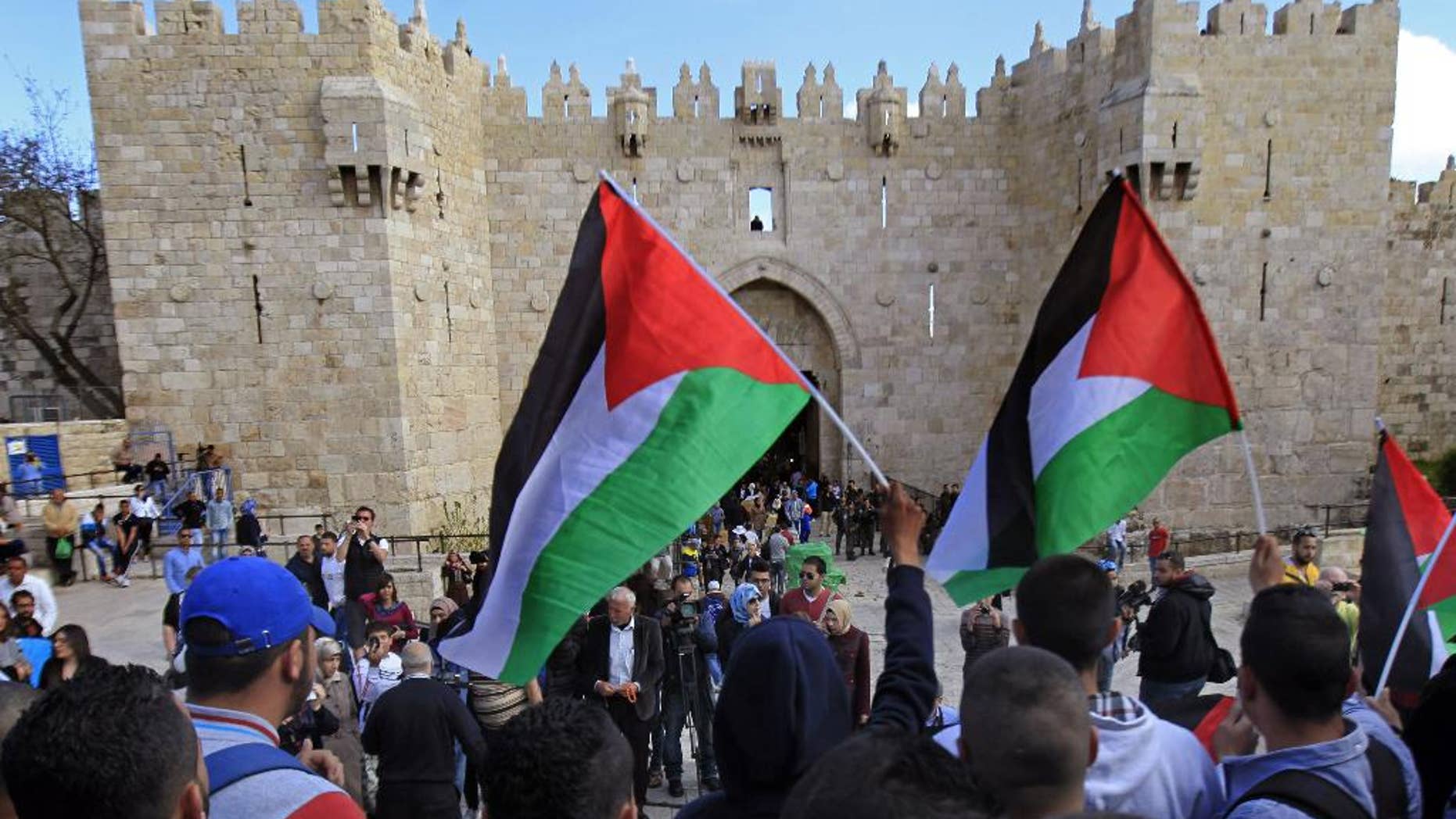 JERUSALEM – Palestinians and Arab citizens of Israel have marked "Land Day," an annual day of protest against what they say are discriminatory land policies by Israel.
About 2,000 protesters waved Palestinian flags and chanted slogans Monday in the northern Israeli town of Deir Hanna. Several hundred also demonstrated in the southern Bedouin town of Rahat and several dozen in east Jerusalem.
Land Day is marked annually on March 30 and commemorates the day in 1976 when Israeli security forces shot and killed six Palestinians during demonstrations.
Arab citizens make up 20 percent of Israel's population. Equality is guaranteed by Israeli law, but many Arabs complain of discrimination.
This year's Land Day comes after a bitter election campaign. Prime Minister Benjamin Netanyahu warned of Arabs heading to the polls in "droves."