Palace of Westminster receives letter with white powder, officials say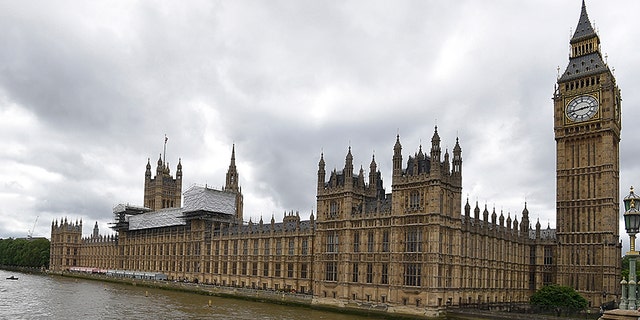 NEWYou can now listen to Fox News articles!
London police were investigating a "suspicious package" Tuesday after a letter containing white powder was sent to an office in the Palace of Westminster, authorities said.
A House of Commons spokeswoman told Sky News the white powder was determined to be "non-harmful."
The package containing the powder was delivered to the office just after 11:30 a.m., police said. The incident comes just a day after Donald Trump Jr.'s wife and two others were taken to a hospital after opening a letter containing powder that was delivered to the couple's New York City apartment.
Specialists were called to the scene Tuesday to assess the unknown powder at the Palace of Westminster. It's unclear where the package came from and if anyone was taken to the hospital.
DONALD TRUMP JR.'S WIFE TAKEN TO HOSPITAL AFTER OPENING ENVELOPE WITH WHITE POWDER
"The office remains closed at this time, but the rest of the Palace of Westminster is open," Metropolitan police said.
Detectives from the Metropolitan's Counter Terrorism Command were investigating Tuesday's incident at the Houses of Parliament.